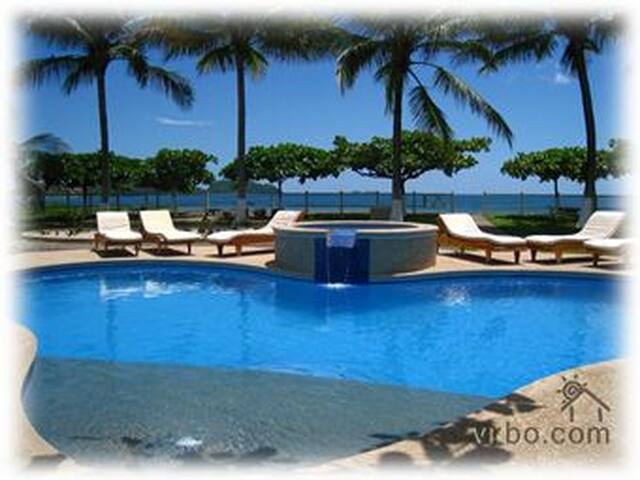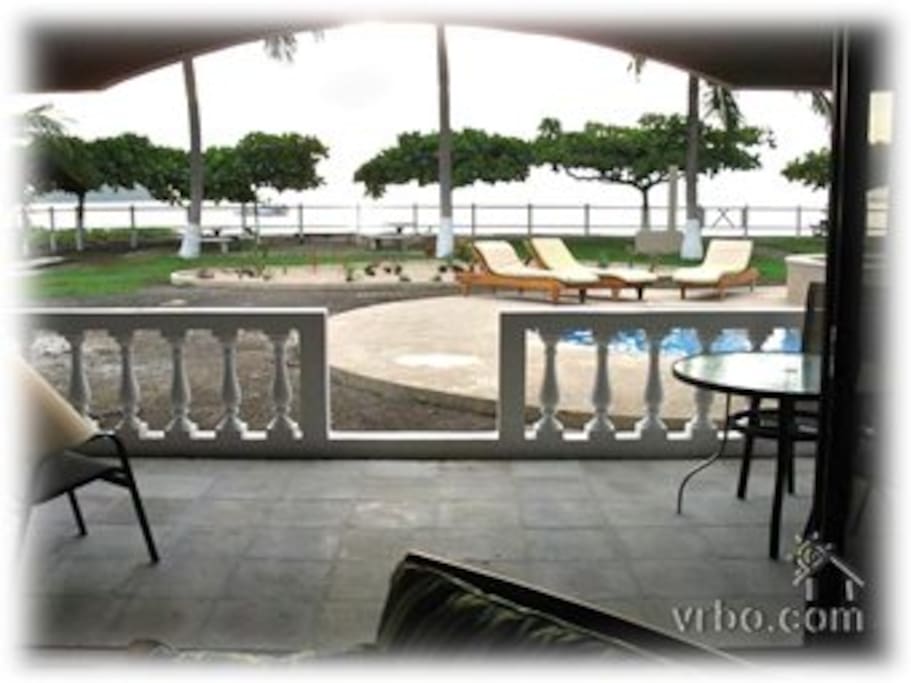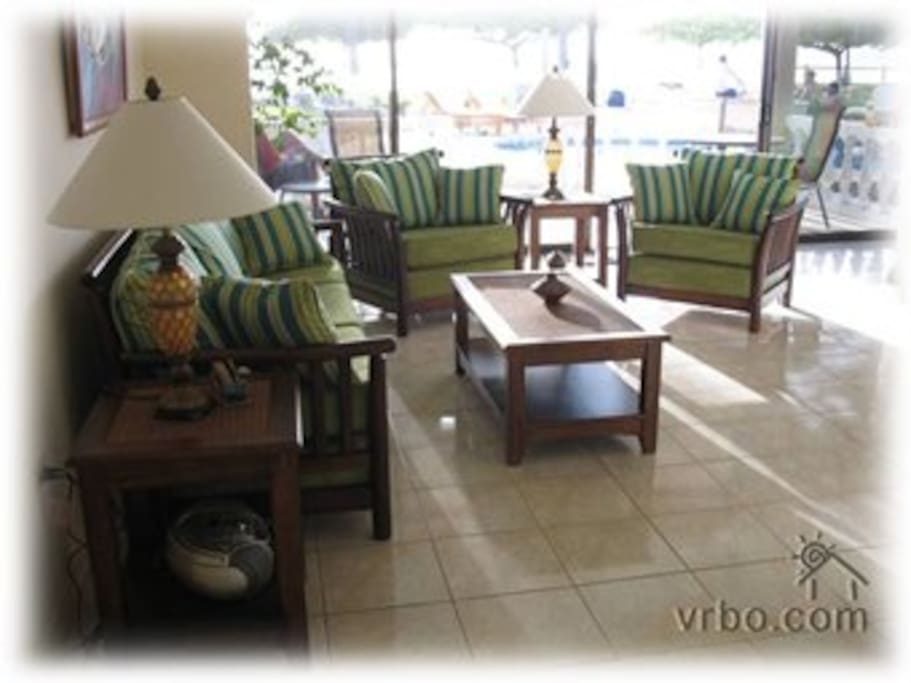 Endless Beach Condo New-Renovated
No todas las unidades son iguales. He estado actualizando mi unidad en los últimos 12 meses. Este año encontrará una nueva cocina y baños con encimeras de granito. También, Acabo de añadir un personal Concierge que está situado junto a mi condominio
Not all units are the same. I have been upgrading my unit over the last 12 months. This year you will find a new Kitchen and Bath rooms with Granite counter tops. also, I have just added a personal Concierge who is located next to my condo
El alojamiento
Ir a YOUTUBE buscar (Mark McCleskey Endless Beach Condo 2-1 Costa Rica) o copiar y pegar esta (URL HIDDEN) La tarifa de los años nuevos es $ 3,000.00 más el impuesto y el ect de la tarifa de la limpieza para un paquete de 7 días Además, puede ir a (SENSITIVE CONTENTS HIDDEN) y tipo "Mccleskey Costa Rica Vacation Properties" para obtener más información, por favor, como mi Fan Page Guanacaste, Costa Rica, Centroamérica (A 40 minutos de Liberia o San José Puerto Aéreo- Javier le recogerá) Ver Mapa Alojamiento: Condo, 2 Habitaciones + Otro (ver descripción), 2 baños (para 4) Palabras clave: Frente al mar, Piscina, Inter diseñado, Impresionante !!!! MIRA !!!! IMPORTANTE saber, porque quiero que usted tenga un gran condominio para relajarse y disfrutar He decidido sólo alquilar a adultos y un número máximo de 4. Algunos propietarios de condominios más de cantó allí unidad sólo para ganar dinero, pero realmente después de hacinamiento allí Condominio se advierte a ayunar y la mayoría de las veces no quieren gastar el dinero para que sea agradable de nuevo. Usted puede estar seguro con mi unidad. De esta manera usted está seguro de caminar en un condominio que se actualiza con encimeras de granito en la cocina y habitaciones de baño. Los nuevos baños tienen dos velocidades dependiendo de lo que estás haciendo allí lol NO TODAS LAS UNIDADES SON EL MISMO. He estado actualizando mi unidad en los últimos 12 meses. Este año encontrará una nueva cocina y baños con encimeras de granito. También, Acabo de añadir un personal Concierge que está situado al lado de mi apartamento. Su nombre es Vanessa Mata que le ayudará con todos sus viajes de aventurero y otras necesidades sólo caminar y preguntar. Servicios de conserjería: Vanessa Mata, Puedo ayudarle a organizar todo para su, excursiones locales, excursiones a los parques nacionales, alquiler de coches, chef en casa, transporte desde el aeropuerto y en todo el país. Naturaleza tours, ofrece la mejor manera de conocer esta hermosa Costa Rica! Con los más populares y Interesantes puntos culminantes de Costa Rica, ofrecemos una amplia variedad de tours de un día y recorridos de día completo Diseñado para todas las preferencias y edades. EXCURSIONES • ATV TOURS • »LÍNEA FIJA • »LECCIONES DE SURF • »BUENA VISTA & HOT SPRINGS • »GO BUGGY AVENTURES • GUACHIPELIN CANOPY TOUR »» TENORIO RIVER RAFTING • »BUCEO • »TOUR DE SNORKELING • »SUNSET SAILING SNORKELING TOUR • »CLASES MUNDIALES DEPORTIVAS • »HORSEBACK RIDING TOURS • »JORNADAS COMPLETAS DE ARENAL • »MONTEVERDE CLOUD FOREST • »PARQUE NACIONAL PALO VERDE • »NICARAGUA TOURS • »TOUR FLOTANTE DEL RIO COROBICI • »TENORIO BOSQUE DE LLUVIA Y RIO CELESTE TOUR • »PARQUE NACIONAL RINCON DE LA VIEJA Bicicletas SERVICIOS DE TRANSMISIÓN Y PRIVADOS: GUANACASTE TRANSPORTE: Le ofrecemos servicio de traslado privado desde Guanacaste a su destino en cualquier lugar de Costa Rica.That es por qué es bueno para que la parte del viaje organizado con antelación. Vanessa Mata Alquiler de vacaciones y Conserje Agencia de viajes de fin de semana y alquileres de playa Playa Potrero, Flamingo Guanacaste ((PHONE NUMBER HIDDEN) Además, tienes un DriverJavier Francisco Vargas Morales que te recogerá en los aeropuertos de Liberia y San José. En (SENSITIVE CONTENTS HIDDEN) escriba "Loving Costa Rica" puede aprender más sobre él y enviarle un mensaje. He agregado un servicio de carrito de golf por unos 35 dólares por día (los precios están sujetos a cambios) puede tener su propio carrito de golf para ejecutar sobre la ciudad. Me especializo en alquileres semanales en temporada alta. La mayoría de todas las propiedades en la zona de Playa Potereo se alquilan a principios de año para la temporada alta. No alquilo mi condominio estacionalmente. Espero a los huéspedes semanales que en su mayoría reservar en el último minuto. Para fotos profesionales de usted y su familia llame a Perry Carlile @ (PHONE NUMBER HIDDEN) dígale que Mark McCleskey le envió Marjorie Araya su masajista personal convertirá su estancia en mi condominio de playa sin fin en un día de spa sólo 40 dólares por hora y ella vendrá a usted cuando usted vacaciones en mi condominio la llaman al (PHONE NUMBER HIDDEN) su pesca deportiva que desea ir a (SENSITIVE CONTENTS HIDDEN) y el tipo de "WetAss II Sportfishing" decirles que te envié. NUEVA PISCINA Y NUEVO BALCONEY FABULOSO - 3 pasos a la hermosa nueva piscina - con agua caliente y caídas de agua! ESTE CONDOMINIO TIENE UN CENTRO DE NEGOCIOS - ESCRITORIO EXCEPCIONAL Y SILLA CON CONCEPCIÓN DE INTERNET PARA SU LAPTOP Y TELÉFONO- MUY FRESCO Ir a youtube y tipo mark mccleskey buscar condominio de playa sin fin se verá 5 clips de vídeo de este condominio- impresionante !!!! Servicio de mucama 3 veces por semana Seguridad en el lugar las 24 horas Amplio aparcamiento Frente directo al mar Una nota de uno de nuestros condominios felices: Estimados propietarios de condominios, ¡Un mensaje del paraíso! Puedo decir eso después de todos estos años. Para aquellos de ustedes que no han estado aquí todavía - no se puede creer lo hermoso que es todo. ¿Imágenes? Bonito pero nada como en persona. Cuando entramos en el primer día nos llevó nuestro aliento. Era lo que habíamos soñado con todos estos años. Tenemos café en el patio y una noche cenamos. Es asombroso. Para Bob y Doris un muy especial gracias por todo su trabajo duro y me refiero al trabajo duro. De nuevo, es el cielo y un agradecimiento especial a Bob y Doris. Sinceramente Su condominio compañero Propietario, Sharon ¡¡¡Noticia de última hora!!! Mi condominio está ahora bajo reformas espectaculares. Usted apenas amará todos los toques que especiales mi decorador del inter está haciendo. Este condominio es ahora un CONDOMINIO DE DISEÑADOR. Cindy Thau, de Tamarindo, Costa Rica ha desighed todo el condominio. Ve a "comentarios" abajo para ver lo que Cindy tiene que decir acerca de su espectacular obra de arte en este condominio. Aquí hay una referencia de dos de mis invitados ' Hola, Mark: Nos lo pasamos de maravilla en Costa Rica. Nos gustó el apartamento tanto que hicimos una oferta en otra unidad que está a la venta. Estaría encantado de escribir una reseña de su anuncio en el sitio web. Gracias por unas vacaciones estupendas. Richard Holober Hola Marcos - Sólo una nota para darle las gracias por el alquiler de condominios. Sin duda disfrutamos de Costa Rica, y especialmente las personas que viven allí. ¡Usted es muy afortunado tener a gente como Steve y Ellebeth que manejan su característica !!! Por favor, indique dónde puede alquilar su propiedad. ¿Es su Endless Beach propiedad en venta ????? Sylvia Mi conductor de habla inglesa Steve le recogerá en el aeropuerto de Liberia y le comprobará adentro. Él puede manejar todo su otro sitio que ve y / o necesidades de la aventura. Endless Beach Condominiums - Primera línea de playa y piscina, Playa Potrero Costa Rica El sol, el mar, el entorno y el sitio !!!! Endless Beach Condo's es el paraíso. Ubicación: Playa Potrero, Guanacaste, Costa Rica, directamente en el Océano Pacífico, a través de la bahía de Flamingo Beach Marina ya 300 metros al sur del Hotel Bahia Potrero. Este hermoso dos dormitorios, dos baños completos, condominio para no fumadores es el lugar perfecto para disfrutar de sus vacaciones tropicales. Situado en la playa se puede disfrutar de la cálida temperatura del océano, pasear por la costa de los océanos o relajarse en la piscina y tomar el sol. Esta unidad de propietarios está en el primer piso y se dirige a la playa y la piscina. ¡¡Fabuloso!! La noche trae las más impresionantes puestas de sol mientras se refresca con una bebida o barbacoa su cena. Bellamente amueblado, te sentirás como en casa. Un depósito del 50% requerido para asegurar su reservación. Se proporcionarán instrucciones de transferencia bancaria. El condominio está en un pequeño barrio llamado Surfside. Está en un camino de tierra (prepárate para las carreteras realmente mal rutted si vas a Costa Rica) separado del camino de tierra principal por un montón vacío. Usted puede caminar a través del lote a Surfside Market, una tienda de comestibles donde encontrará provisiones básicas y vino, cerveza y licor. El supermercado acaba de abrir un restaurante que tenía un menú más variado, incluyendo platos de pasta, carne de pescado y platos de pollo. También tiene un bar que parecía tener unos pocos gringos locales colgando las dos noches que comimos allí. Puedes caminar por la calle frente a la playa a un muy lindo, muy pequeño hotel, el Club Bahía Potrero que tiene un restaurante al aire libre. Se puede disfrutar de caminar por la playa hacia Flamingo a un bar y restaurante llamado Pleamar, que acaba de abrir un cibercafé. Usted puede conseguir casado por cerca de $ 3. Casado es el plato local, y tiene barbacoa o pollo al horno, carne o pescado (generalmente peces dory que dicen es mahi mahi) junto con arroz y frijoles y una pequeña ensalada. Playa Potrero playa es un par de kilómetros de largo. La arena es marrón, y el agua es muy fácil para nadar. Olas suaves, sin riptides o resaca. Esto se debe a un borde offshore de un cráter volcánico hundido, que abarca la gran bahía, y que rompe la superficie en pocos lugares varios kilómetros de la costa en las islas Catalina. Playas de Costa Rica son a menudo hermosas pero traicioneras debido a riptides, pero no Playa Potrero. Se considera quizás la playa más swimmable en la costa de Guanacaste. Playa Flamingo, un par de kilómetros de distancia, es muy bonita con arena blanca, pero es más peligroso para nadar. Las Islas Catalina crean algunos de los mejores buceo y snorkel en la región. Fuimos a Costa Rica buceo, situado en la carretera principal que sale de Playa Flamingo. Se ejecuta ser una pareja alemana. Usted puede ir a bucear en t
GO to YOUTUBE look for ( Mark McCleskey Endless Beach Condo 2-1 Costa Rica ) or copy and paste this (URL HIDDEN)
New years rate is $3,000.00 plus tax and cleaning fee ect for a 7 day package
Also, you can go to (SENSITIVE CONTENTS HIDDEN) and type "Mccleskey Costa Rica Vacation Properties " for more information please like my Fan Page
Guanacaste, Costa Rica, Central America (40 Minutes from Liberia or San Jose Air Port- Javier will pick you up) View Map
Accommodations: Condo, 2 Bedrooms + Other (See Description), 2 Baths (Sleeps 4)
Keywords: Ocean Front, Pool , Inter designed , Awesome !!!!
LOOK !!!! IMPORTANT to know, Because I want you to have a great Condo to relax and enjoy I have decided to only rent to adults and a MAX number of 4. Some condo owners will over crowed there unit just to make money but really after over crowding there condo it gets warn to fast and most of the time they don't want to spend the money to make it nice again. you can be sure with my unit. This way you are sure to walk into a Condo that is updated with Granite counter tops in both the kitchen and bath rooms. The new toilets have two speeds depending on what you are doing there lol NOT ALL UNITS ARE HE SAME. I have been upgrading my unit over the last 12 months. This year you will find a new Kitchen and Bath rooms with Granite counter tops. also, I have just added a personal Concierge who is located next to my condo. Her Name is Vanessa Mata she will help you with all your adventer trips and other needs just walk over and ask.
Concierge services:
Vanessa Mata,
I can help you arrange everything for your, local tours, excursions to National Parks, rental cars, chef at home, transportation from the airport and all over the country. Nature tours, offers the best way to get to know this beautiful Costa Rica!! With the most popular and
interesting highlights of Costa Rica, we offer a wide variety of ONE DAY TOURS and FULL DAY TOURS
designed for all the preferences and ages.
EXCURSIONS
• ATV TOURS
•» ZIP LINE TOUR
•» SURF LESSONS
•» BUENA VISTA & HOT SPRINGS
•» GO BUGGY ADVENTURES
•» GUACHIPELIN CANOPY TOUR
•» TENORIO RIVER RAFTING
•» DIVING
•» SNORKELING TOUR
•» SUNSET SAILING SNORKELING TOUR
•» WORLD CLASS SPORTS
•» HORSEBACK RIDING TOURS
•» ARENAL FULL DAY TOURS
•» MONTEVERDE CLOUD FOREST
•» PALO VERDE NATIONAL PARK
•» NICARAGUA TOURS
•» COROBICI RIVER FLOATING TOUR
•» TENORIO RAIN FOREST & RIO CELESTE TOUR
•» RINCON DE LA VIEJA NATIONAL PARK
BIKES
SHUTTLE SERVICES & PRIVATE SERVICES:
GUANACASTE TRANSPORTATION:
We offer you private transfer service from
Guanacaste to your destination anywhere in Costa Rica.That's why its good to get that part of the trip organized in advance.
Vanessa Mata
Vacations Rentals & Concierge
Weekend Tour Agency & Beach Rentals
Playa Potrero,Flamingo Guanacaste
((PHONE NUMBER HIDDEN)
Also, you have a DriverJavier Francisco Vargas Morales who will pick you up at both Liberia and San Jose Airports. On (SENSITIVE CONTENTS HIDDEN) type "Loving Costa Rica" you can learn more about him and send him a message.
I have Added a Golf Cart service for about 35 Dollars per day (Prices are subject to change) you can have your own Golf Cart to run about town.
I specialize in Weekly rentals in High Season. most all properties in the Potereo Beach area are rented early in the year for the high season. I do not rent my condo seasonally. I wait for the weekly guest who mostly book at the last minute.
For Professional pictures of you and your family call Perry Carlile @ (PHONE NUMBER HIDDEN) tell him Mark McCleskey sent you
Marjorie Araya your personal masseuse will turn your stay at my Endless Beach Condo into a day Spa only 40 dollars a hour and she will come to you when you vacation at my condo call her at (PHONE NUMBER HIDDEN)

if its sport Fishing you want go to (SENSITIVE CONTENTS HIDDEN) and type in " WetAss II Sportfishing" tell them I sent you.
NEW POOL AND NEW FABULOUS BALCONEY -- 3 STEPS TO THE BEAUTIFUL NEW POOL - WITH HOT TUB AND WATER FALLS!!!! THIS CONDO HAS A BUSINESS CENTER -- EXCUTIVE DESK AND CHAIR WITH INTERNET CONCETION FOR YOUR LAPTOP AND PHONE- VERY COOL
go to youtube and type mark mccleskey look for endless beach condo you will see 5 video clips of this condo- awesome!!!!
Maid Service 3 times per week
24 Hour On-site Security
Large parking area
Direct ocean front

A note from one of our happy condo owners:
Dear Fellow Condo Owners,
A message from paradise! I can say that after all these years. For those of you who have not been here yet -- you cannot believe how beautiful it all is. Pictures? Nice but nothing like in person. When we walked in the first day it took our breath away. It was what we had dreamed of all these years. We have coffee on the patio and one night we had dinner. It is amazing. To Bob and Doris a very special thank you for all your hard work and I do mean hard work.
Again it's heaven and a special thanks to Bob and Doris.
Sincerely
Your fellow condo Owner,
Sharon
News flash!!! My condo is now under spectacular renovations. You will just love all the special touches my inter decorator is doing. This condo is now a DESIGNER CONDO. Cindy Thau, from Tamarindo, Costa Rica has desighed the whole condo. Go to "comments" below to see what Cindy has to say about her spectacular work of art on this condo.
Here is a Referral from two of my guests'
Hi Mark:
We had a great time in Costa Rica. We liked the condo so much we made an offer on another unit that is for sale.
I'd be happy to write up a review on your listing on the website.
Thanks for a great vacation.
Richard Holober
Hello Mark - Just a note to thank you for the condo rental. We certainly enjoyed Costa Rica, and especially the people who live there. You are very fortunate to have people like Steve and Ellebeth managing your property!!!
Please advise where else you have property to rent.
Is your Endless Beach property for sale?????
Sylvia
My English speaking driver Steve will pick you up at the Liberia Airport and Check you in. He can handle all of your other site seeing and or adventure needs.
Endless Beach Condominiums - Beachfront and Pool, Playa Potrero Costa Rica The Sun, The Sea, The Setting and The Site!!!! Endless Beach Condo's is paradise.
Location: Potrero Beach, Guanacaste, Costa Rica, directly on the Pacific Ocean, across the bay from Flamingo Beach Marina and 300 meters south from the Bahia Potrero Hotel.
This beautiful two bedroom, two full bath, non-smoking condominium is the perfect location to enjoy your tropical vacation. Set right on the beach you can enjoy the warm temperature of the ocean, stroll along the oceans shore or relax by the pool and soak up the sun. This owners unit is on the first floor and walks out to the beach and pool.
Fabulous!!
Evening brings the most breathtaking sunsets while you refresh yourself with a beverage or barbecue your dinner.
Beautifully furbished, you will feel like you are at home.
A 50% deposit required to secure your reservation. Wire transfer instructions will be provided.
The condo is in a small neighborhood called Surfside. It is on a dirt road (get ready for really badly rutted roads if you go to Costa Rica) separated from the main dirt road by an empty lot. You can walk across the lot to Surfside Market, a grocery store where you'll find basic provisions and wine, beer and liquor.
The grocery store just opened a restaurant that had a more varied menu including pasta dishes, fish meat and chicken dishes. It also has a bar which seemed to have a few local gringos hanging out the two nights we ate there. You can walk down the road fronting the beach to a very cute, very small hotel, the Club Bahia Potrero that has an open air restaurant.
you can enjoy walking up the beach towards Flamingo to a bar and restaurant called Pleamar, which just opened an internet café. You can get casado for about $3. Casado is the local dish, and has barbecued or baked chicken, meat or fish (generally dory fish which the say is mahi mahi) along with rice and beans and a small salad.
Playa Potrero beach is a couple of miles long. The sand is brown, and the water is very easy for swimming. Gentle waves, no riptides or undertow. This is due to an offshore rim of a sunken volcanic crater, which encompasses the large bay, and which breaks the surface in a few places several miles offshore at the Catalina Islands.
Costa Rica beaches are often beautiful but treacherous due to riptides, but not Playa Potrero. It is considered perhaps the most swimmable beach on the Guanacaste coast. Playa Flamingo, a couple of miles away, is very pretty with white sand, but is more dangerous for swimming. The Catalina Islands create some of the best scuba diving and snorkeling in the region.
We went to Costa Rica Diving, located on the main road leading out of Playa Flamingo. It is run be a German couple. You can go snorkeling at two locations at the outer edges of the bay, and see lots of colorful fish in very calm, relatively shallow water.
Playa Potrero is located northwest
---
Internet inalámbrico (wifi)
Aparcamiento gratuito en las inmediaciones
---
Personas adicionales Sin cargo
Depósito de seguridad 175 €
Comunícate siempre a través de Airbnb
Para que tus pagos estén protegidos, nunca transfieras dinero ni te comuniques desde fuera de la página o de la aplicación de Airbnb.
Más información
---
No se admiten fiestas o eventos
No adecuado o inseguro para niños (0-12 años)
La hora de llegada es a partir de las 15:00
Salida antes de las 10:00
Read our house rules
To: Renters and Owners of Endless Beach Condo. Please read our
"House Rules", They are designed so everyone can enjoy their stay with us. Please read the last paragraph for better understanding.
Per Endless Beach Association (EBCA) By-Laws, the following must be adhered to:
Please be considerate! Electricity is very expensive in Costa Rica so we ask that during your stay you conserve the A/C when possible.
No smoking at any time inside the condo.
No owner/renter shall cause, or permit to be caused, noise in his/her unit or in the common areas which interferes with the peace and quiet of other residents. In addition the hours between 10PM and 7AM are considered quite time hours and any excess noise is not allowed.
Only 1 pet (either dog or cat) is allowed in any condo with owner permission. A $100.00 pet damage deposit is required. There is a leash law at all times and each pet owner is responsible to pick up any poop left by the pet. Failure to do so will result in a fine of $50.00 for each occurrence.
Swimming pool
Hours of operation are from 8AM – 10PM with swimming at your own risk. The EBCA assumes no liability for accidents.
Glass containers are prohibited in the pool area.
Air flotation devices are permitted in the pool if they do not inconvenience swimmers.
Use of the pool is restricted to owners, renters, and their guests. No more than 2 guests per condo will be permitted. Children under the age of 12 must be accompanied by an adult at all times. Running, screaming, throwing of objects or other boisterous conduct is not permitted in the pool area or in any common area.
All persons known to be or suspected of being afflicted with an infectious disease, suffering from a cough, cold or sores, or wearing Band-Aids or bandages shall be excluded from swimming in the pool.
Lanais and Balconies
Lanais and balconies may be furnished with appropriate tables, chairs and chaise lounges. Other articles not usually considered as normal lanai/balcony furniture will not be permitted.
Lanais/balconies will not be used to keep or store sports, athletic or aquatic equipment, surplus items in cardboard boxes or paper and plastic bags, clotheslines, clothes drying racks or other types of personal belongings.
Towels and bathing apparel and clothing cannot be hung over the lanai/balcony railings, in windows or so as to be visible from the outside of the building.
Barbecuing is not permitted on lanais/balconies and must be restricted to the Tiki bar area.
Other
Please be cautious around any Palm trees as we are not responsible for falling coconuts.
No items of any sort can be stored and/or left in condo stairways or hallways. Owners/renters doing so will be responsible for any and all damages caused by any of these items or their use. Owners/renters will receive one warning to remove such items and then a fine of $25.00 will be assessed each day thereafter. After 3 days, the condo association has the right to confiscate these items.
As a renter, if you continually violate these rules and regulations you may be asked to leave the property and you will forfeit any rental monies paid. Additionally, after the first violation warning, you will be fined $25 per incident and all fines owing must be settled prior to check-out.
---
Estancia mínima de 3 noches
---
MARK MCCLESKEY
Background:
•MARYLAND FINANCE COMPANY - OWNER
1993 to Present •LICENSED REAL ESTATE AGENT
1993 to Present •MCCLESKEY PROPERTIES – OWNER and MANAGE 21 properties, Residential and Commercial
located in Maryland, Hawaii, Georgia, Tennessee, Florida, Costa Rica and Brazil
1989 to Present •ALLSTATE INSURANCE COMPANY- Owned and operated 4 Allstate Agencies 1986 to
2010 •OCEAN CITY BEACH PATROL (CREW CHIEF), Ocean City, Maryland 1971 to 1976 •UNIVERSITY OF TENNESEE AT MARTIN- BS Degree, Criminal Justice, graduated 1975

Marks lessons:
A LITTLE ABOUT MARK –
I learned three lessons that were the keys to my success: •You need to want it ( to accomplish things ) so bad you can taste it
•Surround yourself with successful people
•You need to work your rear-end off
I try to live my life using three principles I learned the hard way. •Integrity; do what is right and avoid what's wrong
•Treat people like you want to be treated
•Do the very best you can every time
Lessons learned from adversity: •A high personal cost in self-esteem sometimes
•Peer groups you often become associated with are not conducive to your improvement
•Embarrassment is the cost of caring about what people think
•Loneliness when no one understands
Benefits from adversity: •Gaining patience. Seldom are you able to accomplish something the first time
•Learning that failing is not bad. You need to keep trying
•Developing a drive and motivating others
•Developing personal fortitude



Ratio de respuesta:
100%
Tiempo de respuesta:
en menos de una hora
Descubre otras opciones en Playa Flamingo y sus alrededores
Más alojamientos en Playa Flamingo: