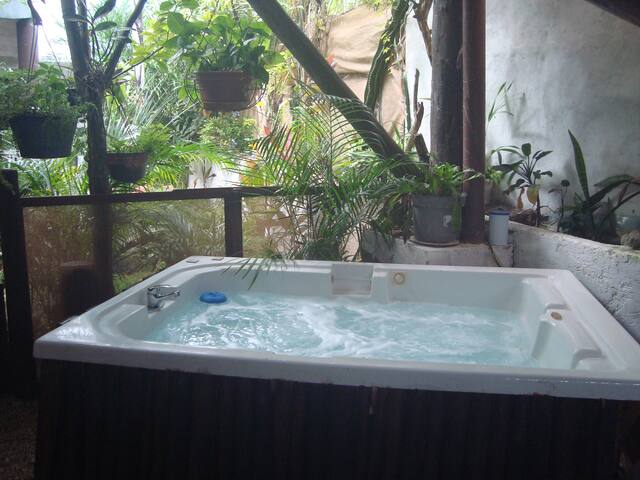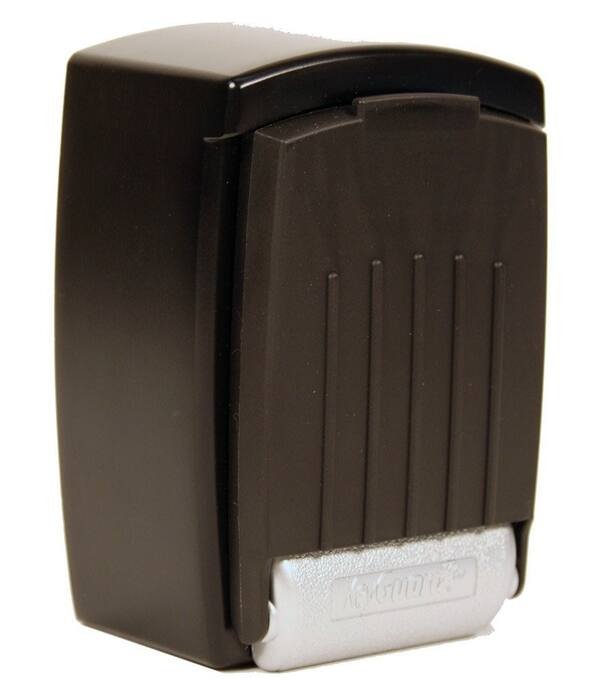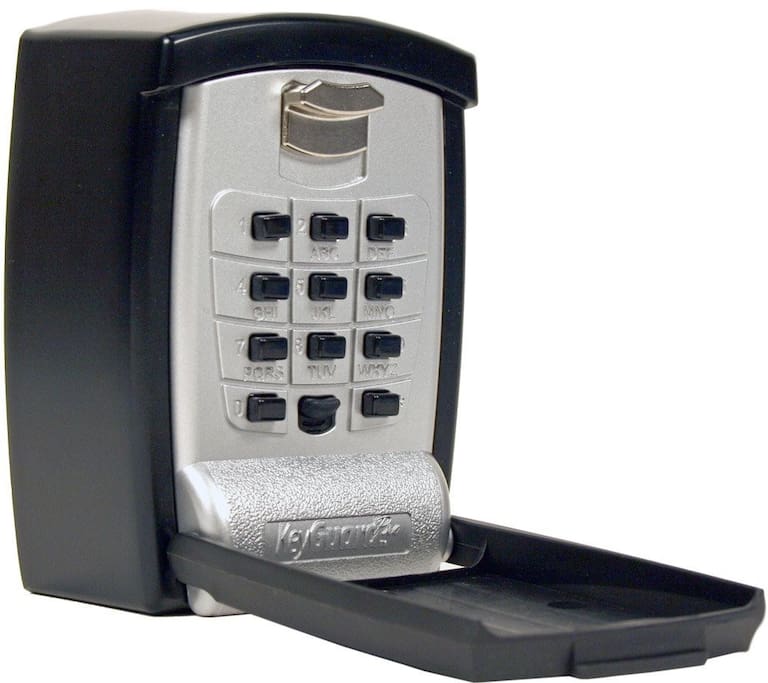 Información sobre este anuncio
Comfortable apartment with a beautiful garden and Jacuzzi. Located a few steps from the most beautiful beach of Puerto Morelos and only two blocks from downtown. This apartment has all the amenities.
---
Internet inalámbrico (wifi)
---
Depósito de seguridad: 189€
---
Comfortable apartment with a beautiful garden and Jacuzzi. Located a few steps from the most beautiful beach of Puerto Morelos and only two blocks from downtown. This apartment has all the amenities.
---
No se admiten fiestas o eventos
Puede ser inseguro o inadecuado para niños (de 0 a 12 años)
La hora de llegada es a partir de las 14:00
Salida antes de las 10:00
NOT disturb the tranquility of the other guests respecting the scheduled rest, NO HANGING CLOTHES ON stair rails, or in corridors, THE DAILY GENERATED WASTE, SHALL BE PLACED ON THE TRASH CONTAINER THAT ARE ON THE SIDEWALK IN ROJO GOMEZ AV.
Aspectos que también debes tener en cuenta
Hay Perro(s), gato(s), y otra(s) mascota(s) viviendo en el espacio
---
Estricta
Puedes cancelar hasta 7 días antes del viaje y recibir un reembolso del 50 %, más las tarifas de servicio.
---
---
Estancia mínima de 6 noches
Pour ceux qui cherche la tranquillité, c'est brillant. Pour ceux qui aiment la propreté, ce n'était pas très propre. Pour ceux qui ne sont pas dérangés par ces choses c'est bien. Un plus: terrasse au 2e et jacuzzi froid au 1er pour le mois de mars. Et lits et oreillers fameux. Et, l'avantage de la plage à quelques pas. Le bain, alberca, piscine OK mais la pompe a flanché lors de notre séjour. Un autre plus, le hamac au 2e.
Good morning, I do not understand your comments, regarding the communication if you say that I was very kind and that I immediately answered your needs and then says no.   As for the supposed poor cleaning, if you thought that there was dust, because you did not comment at the time, I do not understand. Regarding the lack of information according to you, the property is on two streets in which of course there is the normal noise during the day. But at night it is completely silent I'm sorry it was not to your liking in some things, but you should have told me earlier if there was something that bothered you and never did. I keep waiting for the set of keys that were taken a lot I would appreciate if you send them to me
---
Comfortable one bedroom apartment in a prime Puerto Morelos location, close to our favourite beach and just 2 blocks from the main town plaza.
---
Cristina was not the best host we have had...however she was there when we arrived which was helpful in getting our key. I found the space rather dirty with a strong unpleasant odour. There was no place in the apt. for two or more to sit comfortably. It was also a rather noisy location between the hosts dogs, the neighbors dogs and traffic. When we requested clean linen the host responded by telling us to go to the laundry and wash our own sheets and towels. When we asked for more toilet paper she told us to go buy some! We were provided one set of keys which I felt was very dangerous because if one of us left the apt. the other would be locked in the space with no way out! Cristine asks her guests not to hang wet clothes/towels around the space but provides no hooks or towel racks in the apt. which to hang large items. The pictures provided are not representative of the looks much bigger and cleaner than it actually is. One of the reasons we chose this apt. was the incredible reviews this host had received. Clearly this was not our experience and to be honest we don't really believe they were bonafide reviews. The other thing that I noticed is that when Cristine learned that we were traveling to PM for a week long festival her prices went up exhorbitantly !
Ante todo, quiero prevenir a mis compañeros anfitriones, de no rentar nada a estas personas, pues esta señora es mentirosa y no lee bien lo que en cada lugar se ofrece, dudando de nuestra honestidad sugiriendo que las evaluaciones anteriores son falsas. Señora buenas tardes: Con respecto a la limpieza del departamento creo que Ud. no miro bien pues antes de que ustedes llegaran se limpió, se entregó bien limpio, cosa que Ud. no hizo cuando se fue pues lo dejo muy sucio. En ningún momento la página dice que tendrán servicio de lavandería, se aclara que se dan dos juegos de sabanas y de toallas, todos los huéspedes llevan su ropa a lavar a la lavandería, se les dejan dos rollos de papel de baño, y después, cada huésped compra las cosas necesarias para el baño y nunca he tenido problema en ello, si usted necesitaba colgar ropa nunca lo dijo, y cuando ustedes dejaron las toallas mojadas y llenas de arena sobre los sillones de mimbre les puse una soga para que se secaran, ustedes nunca las retiraron. Si sus sabanas después de 3 días de usarlas olían mal, habrá sido por el propio olor de vuestro cuerpo, además habia otro juego limpio dentro del closet, cuando su marido me vino a pedir otro juego de sabanas le indique que tenían uno para cambiar, y que deberían llevar el resto a la lavandería, y el juego extra que les entregue no correspondía haberlo dado, y nunca fue a regañadientes, o acaso Ud. hablo conmigo o me miro a la cara en algún momento para opinar eso. Con respecto a las llaves Ud. nunca dijo que necesitaba otro juego, vuelvo a repetir Ud. señora nunca se comunicó conmigo, envió siempre a su marido, si Ud. no habla como vamos a saber que necesita, además la casa es segura y no veo la necesidad que alguno de ustedes, se haya quedado encerrado cuando el otro salía. Con respecto a su problema con la cerradura de entrada el día de su llegada, yo los espere ese día en la calle a pesar de que les escribí el mensaje, como no tuve respuesta me imagine que no lo habían leído, Ud. misma se contradice, Ud. escribe que: "Ella estaba allí cuando llegamos, lo cual fue muy útil para conseguir nuestra llave", entonces no entiendo cuál fue su problema al llegar, Comento que la caja para llaves es de muy fácil uso y está bien iluminada. Si usted lee bien, en la página de AIRBNB no dice que el lugar tenga aire acondicionado, y con respecto al jacuzzi, si ustedes no abren la llave del agua caliente, por supuesto que va a estar fría, acaso Ud. pregunto en algún momento como se podía calentar al agua? Con respecto a la ubicación del departamento, está en una de las mejores zonas del área que es concurrida los fines de semana, si hay gente que llega a la playa, el resto de la semana no, con respecto a los ruidos, hay perros en la propiedad lo dice la página, pero estos no ladran de noche y si ladran de día, no están cerca del departamento, en todo el vecindario si hay perros y las ventanas dan a la calle se entiende que algo de ruido a veces hacen los autos en el día, de noche es completamente silencioso el lugar, la luz de la calle tal vez haya tenido algún desperfecto, pero acaso Ud. comento algo al respecto para que se pudiera hacer una reclamación al municipio? Le recuerdo que dicha luz fue reparada rápidamente por el personal de la municipalidad. Si a Ud. le pareció exorbitante el precio del lugar, hubiera buscado otro sitio más económico, que no creo haya podido encontrar en las páginas de AIRBNB, a una cuadra de la playa y en la calle principal cerca de todo, pero me gustaría, saber de dónde saca que Ud. que me pago 54 dólares diarios la estadía si solo me 40 pago dólares diarios, y quisiera saber también, cual fue el vecino que paga 100 dólares diarios en mi casa y por algo mas chico, pues no tengo nada de ese precio, lo puede corroborar en los anuncios, aquí esta lo que Ud. pagó: Código de confirmación SJFMKD Pago $40 x 16 noches $640 Gastos de limpieza (aclaro que esto es cuando el huésped se retira para el lavado de ropa y de cama y toallas y limpieza en general) $15 Subtotal $655 Tarifa de servicio -$20 Ganas $635 Señora, me parece que Ud. no estará conforme en ningún lugar, ni siquiera en el mejor hotel de 5 estrellas pues algo deficiente encontrará. Ud. duda de los comentarios de otros visitantes con lo cual pone en duda mi honestidad e insinúa que se ha mentido en las evaluaciones. Que lamentable que gente como usted piense que todos somos de su condición, mentirosa e insatisfecha de todo lo que se le ofrece, sin tener la valentía de hablar directamente y explicar lo que le pasa para que podamos resolverlo, sin necesidad de sus criticas destructivas y fuera de lugar, Dios la bendiga a usted. First of all, I want to warn my fellow hosts, not to rent anything to these people, because this lady is a liar and does not read well what is offered in each place, doubting our honesty by suggesting that previous evaluations are false. Madame, good afternoon: Regarding the cleaning of the apartment I think that you do not look well because before you arrived it was cleaned, it was delivered clean, which you did not do when you left because it left very dirty. On the page , does not say that there is a laundry service, it is clarified that two sets of sheets and towels are given, all guests take their laundry to the laundry, they are left with two rolls of toilet paper, Each guest buys the necessary things for the bathroom and I have never had a problem with it, if you needed to hang clothes never said it, and when you left the towels wet and full of sand on the wicker chairs I put a rope to dry them , but, you never removed them. If your sheets after 3 days of using them smelled bad, it would have been the smell of your body, there was another clean game inside the closet, when your husband came to ask for another set of sheets to indicate that they had one to change, And that they should take the rest to the laundry, and the extra game that I gave them did not correspond, and I never reluctantly, or maybe you talk to me or look me in the face at some point to say that ?. With respect to the keys, you never said that you needed another game, I repeat you, lady never communicated with me, always sent to her husband, if you do not speak as we will know what you need, the house is safe and not I see the need that one of you, has been locked up when the other came out. Regarding your problem with the entrance lock on the day of your arrival, I await you on that day in the street even though I wrote the message, as I did not have an answer, I imagine that you had not read it, you contradict yourself , You write that: "She was there when we arrived, which was very useful to get our key", then I do not understand what was your problem when I arrived, I commented that the key box is very easy to use and is well lit. If you read well, on the AIRBNB page does not say that the place has air conditioning, and with respect to the Jacuzzi, if you do not open the hot water, of course it will be cold, perhaps you ask at some point how could you heat the water? With regard to the location of the apartment, it is in one of the best areas of the area that is crowded on the weekends, if there are people coming to the beach, the rest of the week no, regarding noise, there are dogs in The property says the page, but these do not bark at night and if they bark during the day, they are not near the apartment, in the whole neighborhood if there are dogs and the windows face the street it is understood that some noise sometimes make the cars In the day, at night is completely silent the place, the street light may have been damaged, but perhaps you comment on something to make a claim to the municipality? I remind you that this light was quickly repaired by the staff of the municipality. If you thought the price of the place exorbitant, I would have looked for another cheaper place, which I did not think I could find in the pages of AIRBNB, one block from the beach and on the main street near everything, but I would like, know where you get that you pay me 54 dollars a day the stay if I only 40 dollars a day, and I would also like to know, which was the neighbor who pays 100 dollars a day in my house and for something smaller, because I have nothing of that price, can corroborate in the ads, here is what you paid: Confirmation code SJFMKD Payment $ 40 x 16 nights $ 640 Expenses for cleaning (I clarify this is when the guest is removed for laundry and bedding and towels and general cleaning) $ 15 Subtotal $ 655 Service Fee - $ 20 you win $ 635 Madam, it seems to me, that you will not be satisfied anywhere, not even in the best 5-star hotel as something you will find poor. You doubt the comments of other visitors, which casts doubt on my honesty and insinuates that you have lied in the evaluations. How unfortunate that people like you, think that we are all of their condition, lying and unsatisfied of all that is offered, without having the courage to speak directly and explain what happens to us so that we can solve it, without needing your destructive criticism outside of place, God bless you
---
It was a great experience to stay at your apartment! It is really cosy, 2 minutes away from the beach and close to the Centre of Puerto Morelos. The kitchen is well equipped. Christina helped us at any time and was a welcoming host!
---
Cristina's casita was a very comfortable spot for my enjoyable stay in Puerto Morelos. The kitchen was well equipped and the location was just right. Loved the jacuzzi after walking around in the heat. Cristina was a perfect host. Gracias y merci beacoup
---
Cristina was a welcoming and accommodating hostess. We experienced a minor noise issue on our second evening and she dealt with it promptly to our satisfaction. She upgraded us (at no additional cost) to the larger one bedroom apartment with garden from the charming loft we enjoyed for the first ten days in her complex. The location was ideal,one block from the best part of the beach of Puerto Morelos and two blocks from the town square and local restaurants. We were happy to discover that the Collectivo (city bus) to La Calonia passed right by our place and we were able to easily access it to enjoy the many small local restaurants there. In short, we were more than satisfied with our apartment and would be happy to return. It was the perfect location for us, comfortable and well maintained. We enjoyed Cristina's warm and friendly manner. She is an excellent hostess.
---
Thank you Cristina! The place was very well located, close to the beach and the village! Very nice expérience and Cristina is very friendly :-). Thank you, Marie Eve
---
Puerto Morelos, México

·

Se registró en Mayo de 2015
Ratio de respuesta:
100%
Tiempo de respuesta:
en menos de una hora
Tendrás los datos exactos de la ubicación cuando la reserva esté confirmada.
Descubre otras opciones en Puerto Morelos y sus alrededores
Más alojamientos en Puerto Morelos: