Pequeña casa a pocos pasos de 'completo con todos los servicios A13: arrojar para 2 coches, refugio, herramientas, cocina super equipada, estufa de leña, lavadora, WiFi.
Si, todo perfecto, el anfitrión nos esperaba cuando llegamos, nos enseňó la casa y en todo momento fue correcto y educado, el lugar muy tranquilo, apartado del mundanal ruido de la ciudad, solo nos quedamos una noche pero sin duda me hubiera quedado más.
Fernando
2016-09-10T00:00:00Z
La casa está apartada de la ciudad con lo cual recomiendo ir con coche. Es muy acogedora y la zona muy tranquila. Flavio, el dueño, es un muy buen anfitrión.
Álvaro
2016-11-12T00:00:00Z
A cute, tiny but at the same time spacious house in a romantic, rural location. Perfect for relaxing and escaping the daily routine. The equipment is homely, cozy, and clean. In the area is a shopping center and you can do many day trips (Venice, Chioggia, Padova, ...). Flavio is very nice and helpful. He has a pleasant and quiet manner. It was a wonderful time and we'd like to stay there again!
Cate
2016-10-02T00:00:00Z
Abbiamo soggiornato presso la Piccola Casa di Flavio solo una notte. Le fotografie non le rendono pienamente giustizia: è un gioiellino! Nonostante non siamo riuscite ad incontrare Flavio, è stato presente e preciso prima e durante il nostro arrivo.
Veronica
2016-10-16T00:00:00Z
Perfetto. Wir hatten das Gefühl nach Hause zu kommen. Es stand ein gefüllter Obstkorb in der Küche, ein Korb mit Grissini, der Kühlschrank war gefüllt mit Wasser, Saucen, Marmelade, Honig, etc. In der Ecke stand ein Christbaum. Wir fühlten uns rundum wohl und willkommen. Allerdings ging das Internet wegen Authentifizierungsproblemen nicht, weshalb ich die über airbnb an mich gerichteten Nachrichten erst zu Hause zu lesen bekam. Leider lernte ich Flavio nicht persönlich kennen, das Haus wird uns aber bestimmt wiedersehen. Auch die Gegend ist einen Urlaub wert, und ich freue mich schon darauf. Ich kann es nur mit vollster Überzeugung weiterempfehlen.
Karin
2017-01-02T00:00:00Z
Nice little house and garden. Lots of kitchenware. Close to Padua if you have a car. Great place!
Yifan
2016-09-25T00:00:00Z
Flavio è stato molto gentile e disponibile. La casa è piccola e graziosa. Con aria troppo chiusa ma decorosa. Non c'era wifi
Marco
2016-10-28T00:00:00Z
Nice place! Comfortable and well furnished. We had some issues with the heat and hot water but Flavio resolved very fast, he is a nice and easy going person. I recommend this house!
Maria Mercedes
2016-11-01T00:00:00Z
Tipo de habitación
Casa/apto. entero
---
Tipo de propiedad
Casa
---
Capacidad
2
---
Dormitorios
Bagnoli di Sopra, Véneto, Italia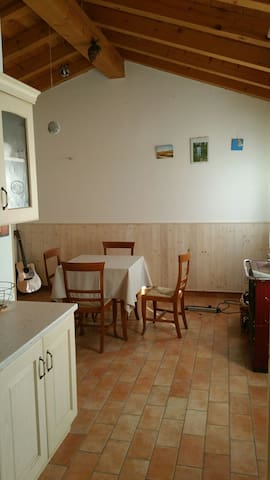 Ambientazione anni 60', futon su ruote con cucina annessa a uso privato
Tipo de habitación
Habitación privada
---
Tipo de propiedad
Casa
---
Capacidad
1
---
Dormitorios
Vigodarzere, Italia, Padova, Veneto, Italia
Nella nostra splendida casa di campagna mettiamo a disposizione due stanze e bagno per i nostri ospiti. La posizione è strategica per le zone industriali vicine e per raggiungere Padova, Venezia o i colli euganei. Colazione e internet WiFi sono inclusi nell'offerta.
Le stanze si trovano in una grande di casa di campagna appena restaurata. L'accesso è condiviso con noi o altri ospiti. Garantiamo la massima riservatezza e cordialità nei confronti dei nostri ospiti.
Tipo de habitación
Habitación privada
---
Tipo de propiedad
Casa
---
Capacidad
2
---
Dormitorios
Arre, Véneto, Italia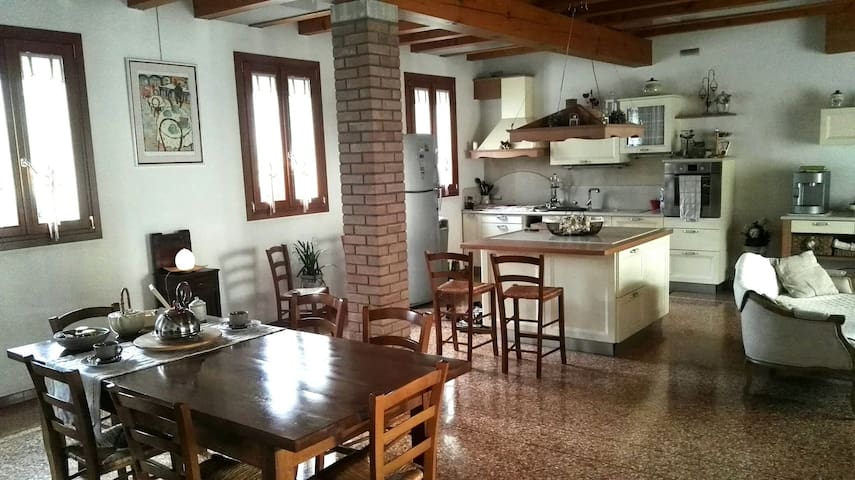 La casa è situata nella graziosa città di Adria, la porta del Delta del Po. L'alloggio si trova nelle vicinanze di altre splendide città, tra cui Venezia, Padova e Rovigo. Da Adria si possono raggiungere i suggestivi luoghi del Delta del Po ma anche le Terme Euganee di Abano e Montegrotto Terme. L'alloggio è in un ambiente sicuro ed è adatto a coppie, gruppi di amici, a chi viaggia per lavoro, e a famiglie (con bambini).
L'alloggio, nonostante la vicinanza ad una strada trafficata è circondato dalle campagne, da orti, da un vigneto ed è a contatto con un piccolo allevamento caratteristico di galline. Vi è inoltre la possibilità di fare cene e grigliate nel giardino o nel frutteto di proprietà.
Good stay, friendly owner.
Gatis
2017-03-20T00:00:00Z
Nice clean apartment. Federico was very welcoming and helpful all along. He is a good communicator and was reliable and helpful. The location is just a bit outside of town center, but it's easy to get around.
Paul
2017-02-08T00:00:00Z
Tipo de habitación
Casa/apto. entero
---
Tipo de propiedad
Casa
---
Capacidad
5
---
Dormitorios
Adria, Véneto, Italia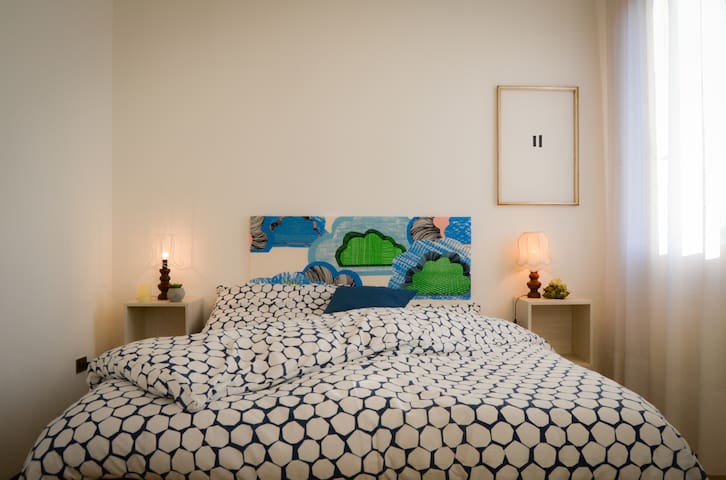 chalet de piedra situada en una explotación agrícola orgánica. El lugar es ideal como base para visitar las ciudades de arte como Venecia y Padua, así como a la cercana playa de arena de Chioggia.
casa de campo rodeada de césped verde delante de una antigua granja benedictina en el medio de una finca de 7 hectáreas cultivadas orgánicamente
Great location. Friendly host. Nice experience.
Krassimir
2015-09-26T00:00:00Z
Christina ist eine sehr freundliche und hilfsbereite Gastgeberin. Sie gab uns wesentliche Tipps für unsere Ausflüge und für Restaurants in der Umgebung. Wir haben uns sehr wohlgefühlt. Das Haus sehr geräumig und stilvoll eingerichtet. Am liebsten saßen wir im Freien hinter dem Haus im Schatten von den Nußbäumen. Es ist nicht weit nach Choggia und Padua. Herrliche Radausflüge in das Po Delta sind möglich.
Andreas
2016-09-04T00:00:00Z
Fantastica location, Cristina è stata di una gentilezza incredibile, offrendoci i prodotti dell' orto. La casa è dotata dei comfort necessari a passare in tranquillità l' intero weekend.
Stefano
2015-07-19T00:00:00Z
Cristina is a very good host. We had a very warm welcome. The house was very beautiful and warm. Its so lonely without any disturbances from outside. It has a very vintage look of the cupboards and beds with an awesome campfire in the kitchen. She also helped us to figure out the Pizzeria in Correzzola town, which was open till late mid night.
Anand
2016-05-15T00:00:00Z
Amazing Place to stay if you are driving and wants to be 30-40 mins away from Venice. Christina was available to guide us, even suggested a Pizzeria nearby. The property is fairly big and has a big garden where the kids can play. The rooms are very clean and cosy. The tomatos from the garden were delicous! I would definitely recommend this to anyone who wishes to have a relaxed stay.
Ewa
2015-07-17T00:00:00Z
Thanks Cristina, this was just perfect for what we needed. We weren't with you long, arriving late and leaving early, but you facilitated our stay beautifully.
Elizabeth
2016-08-14T00:00:00Z
Cristina was altogether delightful and friendly. She offered to bring us breakfast for our first morning, and the next day, invited us into her house for breakfast. She was very hospitable and kind to us, offering us advice about places to go, and showing us her organic farm. There was a small grocery store very close to the chalet which we visited several times. We had some trouble finding a place to eat nearby, but overall, were very happy with the cozy cottage, which had a festive fire in the wood stove when we got there to take the chill out of the autumn air. The place was the perfect size for our family of 6, and felt very safe. IT felt like home away from home!
Julie
2016-10-13T00:00:00Z
Cristina was goed bereikbaar en reageerde snel op vragen. Fijn aan dit chalet was de ruimte in en rond het huisje, de plek in de boomgaard, waardoor veel schaduw, de bereikbaarheid van culturele steden in de buurt. Er waren, toen wij er waren veel muggen. Gelukkig hadden we onze klamboes meegenomen.
Marijke
2016-08-08T00:00:00Z
Tipo de habitación
Casa/apto. entero
---
Tipo de propiedad
Casa
---
Capacidad
6
---
Dormitorios
Correzzola, Véneto, Italia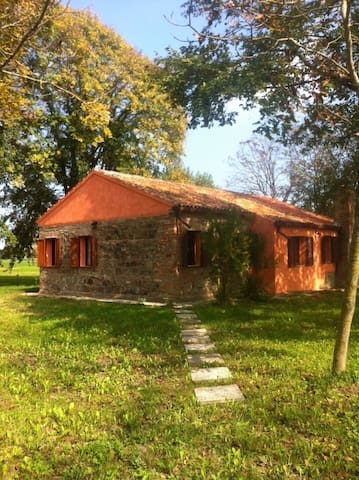 Casa vacanze con parcheggio e giardino recintato per un interessante esperienza in una zona rurale verde nel Veneto. È possibile immergersi nella storia, cultura e arte di questa meravigliosa regione.
Vi sono 2 unità A e B dotate di tutti i confort, per un totale di posti letto per dodici persone; la tariffa di A più B è di € 700+700. La tariffa è per quattro persone o meno, per più persone vi è una maggiorazione.
We spent a few days at Giorgio's in a very nice and cosy house with plenty of excursions to do in the neighbourhood, from Venezia to the Eugeneain hills. We really enjoyed it and recommend it.
Frédéric
2016-08-21T00:00:00Z
Giorgio was a very welcoming host and arrival was easy and painless. The accommodation was a little more basic than we had expected from the photographs and a little tired. We had a few difficulties with some of the machinery that were dealt with promptly and Giorgio made extra effort to provide extra fans during the hot weather. The swimming pool was a good facility. The villa is located in a lovely area of Italy close to Padua Venice and Verona. Monselice and Este and the other towns in the Euganian Hills are also well worth a visit. We had trouble fitting everything in.
Mark
2015-08-07T00:00:00Z
Tipo de habitación
Casa/apto. entero
---
Tipo de propiedad
Casa
---
Capacidad
4
---
Dormitorios
Vanzo, Véneto, Italia
Muy cómodo, acogedor, un ambiente de familia. Punto estratégico, cerca de lugares muy lindos para conocer como Venezia, Padova, Chioggia, Firenze, Pisa, Lago di Garda, y muchos más.
La signora Yolanda è gentilissima e disponibilissima ma soprattutto la casa è straordinariamente bella, ordinata e curata all'interno. Peccato non essersi fermati maggiormente. Inoltre si trova in aperta campagna ma a cinque minuti dal centro di Rovigo.
Claudio (Gianluigi)
2015-11-28T00:00:00Z
Tipo de habitación
Habitación privada
---
Tipo de propiedad
Casa
---
Capacidad
2
---
Dormitorios
Buso, Véneto, Italia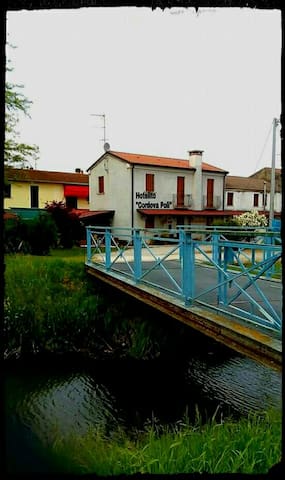 Stanza doppia al primo piano di un'elegante villetta con pavimento in parquet e bagno adiacente privato dotato di terrazzo. La stanza è provvista di TV e connessione wi-fi. Colazione inclusa nel prezzo. Possibilità di parcheggio e di utilizzo biciclette gratuito.
Tipo de habitación
Habitación privada
---
Tipo de propiedad
Casa
---
Capacidad
6
---
Dormitorios
Cavarzere, Véneto, Italia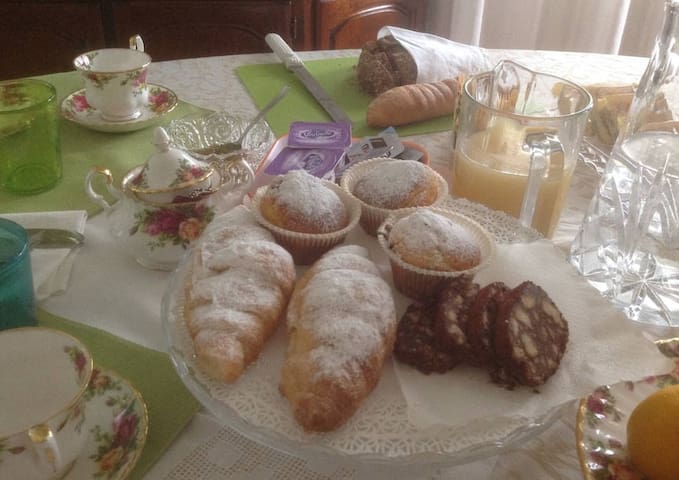 casa unifamiliar con entrada única y estacionamiento exclusivo, gran parque verde. Muebles y electrodomésticos nuevos. Situado entre Venecia, Padua, Chioggia y Sottomarina, desde donde se puede ver el mar, la laguna de Venecia, colinas Hills, la Riviera del Brenta. Grande para los fans la navegación o la pesca de agua dulce o salada.
Un grand merci à Fiorenzo et Roberta pour leur accueil très chaleureux. Nous avons particulièrement apprécié notre petite casa, vraiment très bien équipée. Le logement est situé à proximité de superbes villes comme Venise et Chiogga. La découverte de la lagune a été superbe, des espaces natures à visiter. Fiorenzo nous a fait découvrir des astuces pour découvrir de chouettes endroits et pour voyager facilement. Nos hôtes ont été au petit soin pour nous. Ce fut une très belle rencontre, dans une belle région!
hélène
2017-04-01T00:00:00Z
Tipo de habitación
Casa/apto. entero
---
Tipo de propiedad
Casa
---
Capacidad
6
---
Dormitorios
Santa Margherita, Véneto, Italia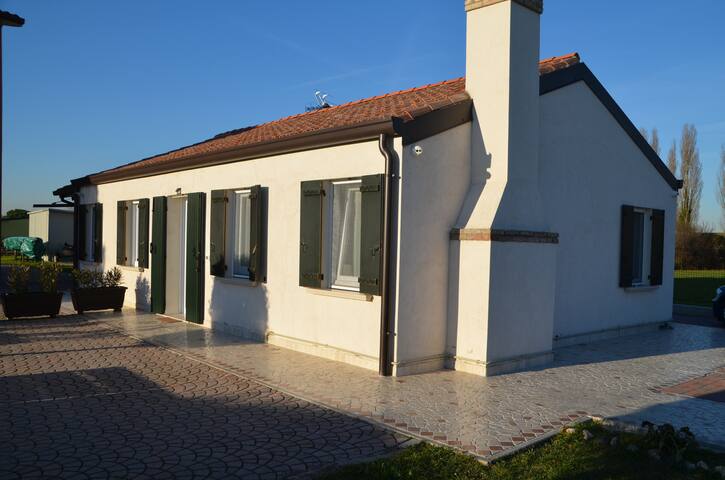 An Italian warm yellow home stands out in the next to the River del Po. The 2 floored house is fully equipped with a full kitchen (full of goodies to eat), a living room (filled with books and toys for the little ones), a camera matronimale, a camera triple with 1 bathroom on each floor, a garden and backyard. You will feel like home here while being surrounded by nature's best.
A Italian warm yellow home stands out in the next to the River del Po. The 2 floored house is fully equipped with a full kitchen (full of goodies to eat), a living room (filled with books and toys for the little ones), a camera matronimale, a camera triple with 1 bathroom on each floor, a garden and backyard. You will feel like home here while being surrounded by nature's best.
The Po is a beautiful area filled with nature's wonders. Just a walk away you will be right next to the river. This area is perfect for bird-watchers as the house is right by a WWF Oasis, cyclists that are making a trip around the region or if you interested in horseback riding as these are all at your fingertips.
Tipo de habitación
Casa/apto. entero
---
Tipo de propiedad
Casa
---
Capacidad
5
---
Dormitorios
Papozze Delta del Po, Véneto, Italia
A lo largo del río Biancolino en un antiguo pueblo de Pontemanco en Due Carrare hemos reconstruido una casa en el río para ofrecer a nuestros huéspedes un lugar único rodeado de silencio y una atmósfera antigua de hace mucho tiempo.
La casa forma parte de un viejo molino en el Biancolino canal cerca de Padua y sólo un tren de 40 minutos o en coche a Venecia. Se ha reconstruido para hacer su estancia agradable y relajante en medio de un antiguo pueblo, tranquilo. La gran terraza en el techo hará que sus vacaciones agradable mientras contempla el paisaje circundante o tener una cena romántica en frente del río que fluye lento.
Situado en un pequeño pueblo medieval, donde el tiempo parece haberse detenido, podrá disfrutar de los sabores y sonidos cerca de los lugares más importantes de la región de Veneto. Sólo unos pocos minutos en coche hay tiendas, restaurantes, un centro de bienestar y más en la ciudad balneario de Abano Terme.
Wir haben schon oft airbnb genutzt, aber wurden noch nie in allen Punkten so überzeugt!!Die Unterkunft ist in jeglicher Hinsicht perfekt: sehr geschmackvoll eingerichtet, komplett ausgestattet - auch der Küchenbereich -, eine herrliche Terrasse und großzügige Zimmer, super Matratzen. .absolute Wohlfühl- und Erholungszeit! Alles war sehr sauber und wir wurden mit Kuchen herzlich empfangen. Wir reisten mit zwei kleinen Kindern, die sich ebenfalls sehr wohl fühlten. Nicola ist ein sehr bemühter Gastgeber, der immer mit Rat und Tat zur Seite steht, aber absolut im Hintergrund bleibt. Das Haus ist sehr ruhig gelegen, doch die Autobahn bzw. der nächste Bahnhof ist schnell mit einem Auto zu erreichen. Venetien ist im Sommer absolut ruhig und gut zu besichtigen. Einfach nur großartig!!
Britta
2016-08-18T00:00:00Z
Alt var som lovet med små positive overraskelser. Nicola er en super vært og gør meget ud af vi som gæster følte os velkomne. Vi vender gerne tilbage og besøger den fantastiske mølle "La Terrazza de Il Gatto Nero" ***** Finn og familie fra Danmark.
Finn
2016-07-30T00:00:00Z
Se siete in cerca di una "base" per un tour nel padovano, grande, bella e soprattutto curata in ogni minimo dettaglio questa è la casa che dovete scegliere. Complimenti a Nicola!
Simone
2017-01-02T00:00:00Z
Upon arrival we were made to feel "at home" and welcome. The house was better than described complete with breakfast food and one pasta meal so we would not have to rush out to buy food. Nicola thought of everything. The location of the house was perfect, that is near the highway to give access to hundreds of beautiful villages and cities.
Helen
2016-09-14T00:00:00Z
Well placed for Padua and Vinceza by car. Nicola was helpful in arranging our tickets to the Arena Chapel to see the Giotto frescoes. Also made suggestions for other excursions. There is a good list of restaurants at the house.
Anne
2016-10-21T00:00:00Z
Tipo de habitación
Casa/apto. entero
---
Tipo de propiedad
Casa
---
Capacidad
6
---
Dormitorios
Due Carrare, Véneto, Italia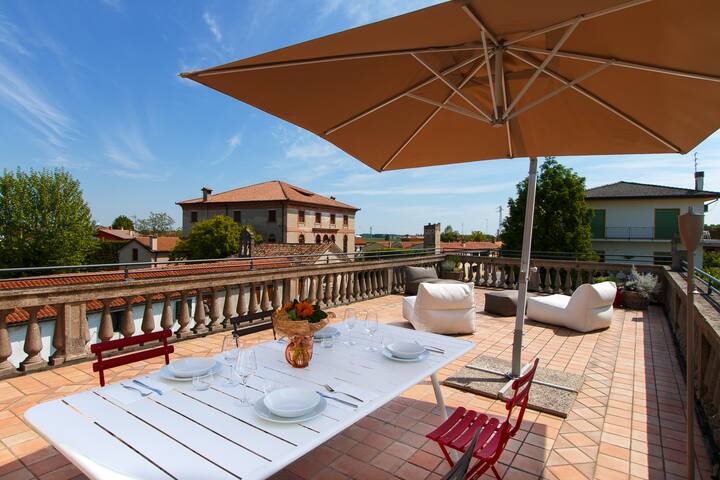 Stanza privata
Posto tranquillo in mezzo alla natura della campagna.
Possibilità di acquistare frutta e verdura fresca e biologica.
Niente da aggiungere
Annalisa
2017-04-03T00:00:00Z
Tipo de habitación
Habitación privada
---
Tipo de propiedad
Casa
---
Capacidad
2
---
Dormitorios
San Pietro Viminario, Véneto, Italia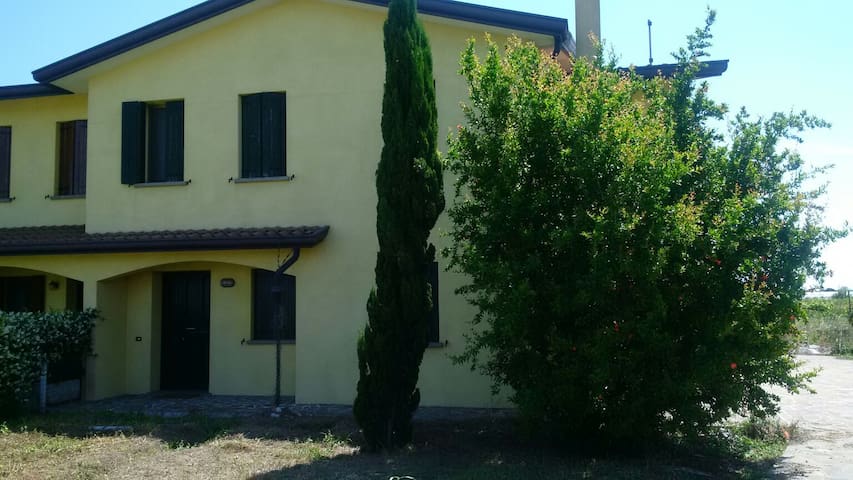 Quella casa coi muri "de na volta", la campagna può essere una svolta. Stanze di ogni colore, la fiamma delle stufe che dona calore. Tra gli alberi un"amaca x riposare e il relax in giardino non può mancare. Pareti che sprigionano energia, pace amore e un po" di follia!
Las habitaciones y el baño están muy bien, limpias y agradables. Monica es muy atenta y acogedora. Comparte todo lo que tiene. El lugar es muy tranquilo. La decoración e incluso la atención de Monica evoca a África.
Frater
2016-08-10T00:00:00Z
Accoglienza meravigliosa. Monica si fa in quattro per farti stare bene. La sistemazione è spartana, ma calda, alternativa nel farti vivere in un pezzo d'Africa. Persino i cani sono dolci e rispettosi! Silenzio intorno. Ordine e spazio a disposizione. Il prezzo assolutamente competitivo ci ha permesso di poterci fermare una sera in più rispetto a quanto avremmo potuto fare in un'altra sistemazione.
Sarah
2016-11-01T00:00:00Z
Padroni di casa molto accoglienti e simpatici,anche il cane. Letti comodi,posto pulitissimo. Coloratissima casa ristrutturata in modo originale ed interessante. Adatta soprattutto a famiglie e giovani viaggiatori curiosi.
JOHANN
2017-01-01T00:00:00Z
We slept in Monica's house for a night twice and we had no problem with it whatsoever. Thank you! :)
Szilárd
2016-08-14T00:00:00Z
La camera è comoda e spaziosa, con un grande bagno privato. Monica è una persona gentilissima e molto disponibile. Torneremo sicuramente!
Letizia
2016-11-03T00:00:00Z
L'accoglienza di Monica e Fili è stata stratosferica. Dire che sono solo accoglienti è far loro un torto. Ho avuto più del previsto, compresa una cena e una colazione assolutamente non comprese e previste ma che mi hanno facilitato la vita! Mi aspettavo una camera, ne ho avute due, con lo stesso prezzo dell'annuncio. Monica mi ha accompagnato anche in una mia gita a Ferrara ! Cosa chiedere di più?
stefania
2016-07-16T00:00:00Z
Monica e molto simpatica e un contatto era buono. La casa e comoda e vicino alla' autostrada (5km) Prato /Ferrara, 1 ora dalla Venezia e 2 ore da Firenze. Per me tuuto era super. Marco
Marek
2016-08-08T00:00:00Z
Monica è una ospite simpaticissima, siamo stati benissimo nella sua coloratissima casa con arredamenti africani! Il letto era molto confortevole ed abbiamo molto apprezzato la vasca da bagno. Se torniamo in zona, sicuramente andremo da lei di nuovo!
Marco&Ana
2016-08-22T00:00:00Z
Tipo de habitación
Habitación privada
---
Tipo de propiedad
Casa
---
Capacidad
6
---
Dormitorios
Grignano Polesine, Véneto, Italia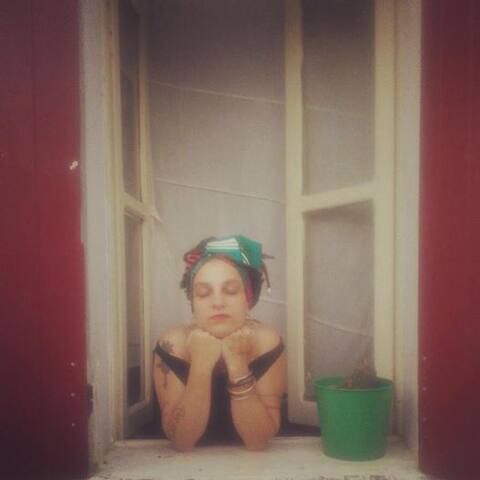 Un lugar perfecto para la oficina en casa, para recargar las pilas después de un largo día de trabajo, posiblemente para recibir visitas y / o.
Matteo
2017-04-01T00:00:00Z
Matteo
2017-02-11T00:00:00Z
Matteo
2017-03-14T00:00:00Z
Tipo de habitación
Casa/apto. entero
---
Tipo de propiedad
Casa
---
Capacidad
1
---
Dormitorios
Casa Trolese-rostellato, Véneto, Italia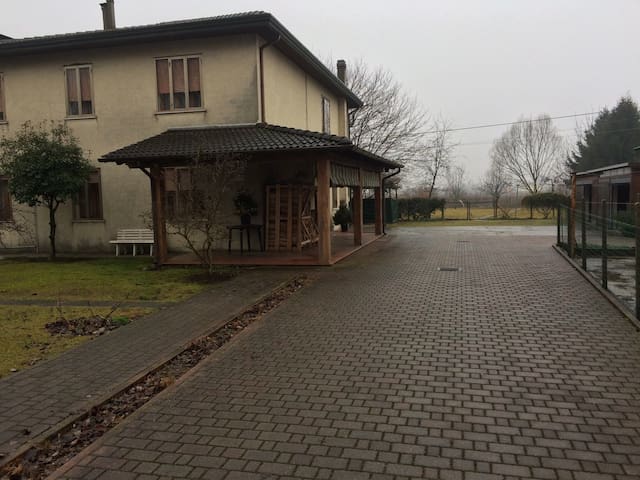 House in Polesine country, Veneto, completely surrounded by nature and located in a very quiet area, has a garden of over 3000 square meters and is suitable for couples, single people, for business travelers and for families (with children). It has a bedroom with two beds and an additional bed. In the living room there is a sofa that can become a single bed and exceptionally you can add two more beds. Pets are more than welcome.
All'esterno avete a disposizione un tavolo e sei poltroncine per soggiornare o pranzare sotto al porticato; abbiamo constatato con piacere che gli ospiti apprezzano molto questa possibilità. Inoltre sono presenti WiFi gratuito su connessione a fibra ottica, macchina da caffè espresso con cialde, lavastoviglie, ferro da stiro, barbecue a gas e (a richiesta) due o più biciclette solo per voi e senza costi aggiuntivi :) Vi offriamo noi la biancheria pulita, la prima colazione, una buona varietà di cialde per la macchina da caffè. Ultima chicca: pranzerete con un servizio di piatti in porcellana e con un filo d'oro sul bordo che ha più di cento anni.
Alloggio consigliatissimo!!! Casa molto bella e accogliente! Non manca nulla, e Federico e Silvia fanno la loro parte per non far mancare nulla! Io e le mie amiche siamo state benissimo non solo per quanto riguarda la casa, che è davvero molto bella e confortevole, ma per l'accoglienza che ci hanno fatto trovare i proprietari! Se volete sentirvi a casa anche lontani da casa qui siete nel posto giusto!! Un angolo di paradiso dove poter trovare tranquillità e sorrisi! Da tenere annotato tra gli alloggi in cui tornare!
Martina
2017-01-01T00:00:00Z
Tipo de habitación
Casa/apto. entero
---
Tipo de propiedad
Casa
---
Capacidad
4
---
Dormitorios
Guarda Veneta, Véneto, Italia
Comoda a tutti i servizi, vicina a fermate di corriere e treno per raggiungere Padova, Venezia, Riviera del Brenta, Sottomarina. Casa recente, mansarda terrazzata, confortevole, con giardino e posto auto.
L'intera abitazione è stata ristrutturata di recente. Il primo piano è composto da un bagno, una stanza singola con terrazzo e la cucina con angolo soggiorno. Il piano superiore, collegato da una ampia scala interna di legno, è un'ampia mansarda composta da due camere da letto comunicanti (una singola ed una matrimoniale), ed un altro bagno. La mansarda è inoltre dotata di un terrazzino panoramico con vista sulla cittadina. La casa è situata nel centro storico di Piove di Sacco, in una laterale della strada principale. Nonostante sia in una posizione centrale il posto è molto tranquillo e silenzioso poiché all'interno di una zona pedonale. La casa è raggiungibile in macchina (a disposizione dell'ospite un posto auto privato nel giardino), in bus ed in treno. Al mattino non facciamo la colazione, ma l'intera cucina è munita di tutto il necessario perché l'ospite possa prepararsela: sono a loro disposizione te, tisane, caffè, biscotti e merendine… La cucina può essere utilizzata dagli ospiti anche per preparare altri pasti acquistati da loro.
Centro storico, a due passi da tutte le comodità: bar, ristoranti, alimentari, ecc.. Da non perdere i due mercati del mercoledì e del sabato.
Erstklassiger Service! Supernette Familie und sehr gastfreundlich und umsorgend! Danke! Das tolle Haus liegt in einer schönen Ortschaft wo es abends richtig gemütlich wird! Eine Stunde sind wir mit dem Zug nach Venedig gefahren, ca. 4.50 € die Fahrt und haben die teuren Parkgebühren in Venedig (50 €) gespart. Klasse Unterkunft... gehoben! Gern wieder.
Uwe
2015-09-12T00:00:00Z
Merci, Enrica, pour votre accueil dans votre agréable et spacieuse maison. La ville de Povre di Sacco a beaucoup de charme et on y apprécie l'atmosphère détendue le soir venu dans le cœur de la ville redevenu piétonnier dès 20h30. Le parking privé devant la maison est très pratique.
Eric
2016-08-07T00:00:00Z
Enrica and her Dad were very kind and friendly. The house was awesome, big and comfortable. Also, the location is very good and easily to go to restaurants and shops. Some guys that were walking on the streets that night helped us to find the address, and were gently and kind. We just missed the internet. All the best for you Enrica and your family!
Gustavo
2016-03-28T00:00:00Z
We had a very nice stay in the house of Enrica. We were there with our two daughters to visit Venezia. One day we went there by car (35 minutes), the other by train (some 45 minutes). The station is less than 10 minutes away. Enricas house is very comfortable with one bedroom downstairs and the other upstairs. There are also two bathrooms (also one downstairs, the other upstairs). The house is clean and we felt very comfortable there. Piove di Sacco is a nice little town. On Saturday there was a nice market on the main street. We fully recommend Enrica's house.
Cyrus
2015-10-26T00:00:00Z
Casa pulita e confortevole. Ottima come base x Venezia via treno.
andrea
2016-01-03T00:00:00Z
Beschreibung der Unterkunft ist richtig. Wir waren sehr zufrieden. Die Altstadt ist von 15 Uhr bis nach Mitternacht für Autos gesperrt. Die Cafes, Kneipen und Restaurants stellen dann Stühle und Tische auf die Fahrbahnen. Die historische Innenstadt füllt sich ab 21 Uhr mit Menschen jeden Alters. Das ist ein echtes Erlebnis. Wir haben die Menschen und die Ruhe (keine Autos) genossen. Das ist ein Geheimtipp!
Peter
2015-08-15T00:00:00Z
un des meilleurs rapports qualité prix de notre séjour, et un accueil vraiment agréable, enrica a été trés disponible et aimable malgrè mon retard, le second étage est trés bien aménagé, et pratiquement neuf. le premier est plus ancien mais l'ensemble forme un lieu trés spacieux et une de nos meilleures expériences !!
Philippe
2016-08-04T00:00:00Z
Minden rendben volt, a házigazda a második napon is készséggel állt a rendelkezésünkre (utólag kellett meghosszabbítani a tartózkodásunkat).
Anna
2016-07-31T00:00:00Z
Tipo de habitación
Casa/apto. entero
---
Tipo de propiedad
Casa
---
Capacidad
4
---
Dormitorios
Piove di Sacco, Véneto, Italia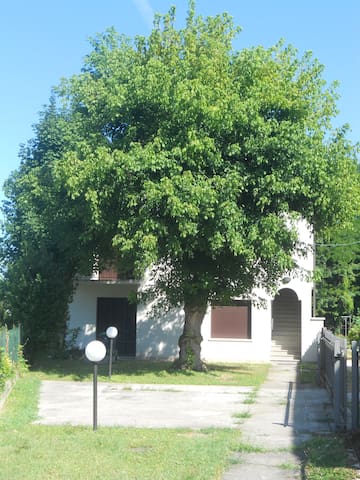 The house il between Padua and Venice. The house has just been renewed, we created bright and wide spaces where you can find whatever you need. It is located near the centre of the town and thanks to its position you can walk in few minutes to the railway and the bus station to get to Venice and Padua. You'll also find a small garden and 2 parkings.
The house allows you to spend you time in tranquillity mantaining your own indipendence thanks to its structure. The strategic position is ideal to walk to restaurants, pizzerias and the mall. For emergency meals you'll find a take away pizzeria just 20 meters from the house.
Monica y su esposo son excelentes anfitriones, nos dieron la bienvenida y nos indicaron todo lo que podiamos hacer, siempre estuvieron dispuestos para lo que necesitemos. El lugar es hermoso, muy limpio y con todo lo necesario, ideal para conocer Venecia y sus alrededores. Sin dudas que lo recomendamos!! Y volveriamos con mucho gusto!!
Fernando
2016-09-27T00:00:00Z
Nous sommes restés deux nuits chez Monica, le logement est idéalement situé entre Venise et Padoue, parfait pour les visites. L'appartement est propre, lumineux et Monica nous a accueilli très chaleureusement. Grazie!
Margot
2016-08-07T00:00:00Z
Hello Monica and Family Sorry for the delay in writing the review. We had a pleasant and comfortable stay at Monica's house. We were a family of five with three children. Children found more relaxed, had enough place to chill out. It was very hot the day we checked in but they arranged feel us more comfortable. They are very friendly and (URL HIDDEN) is a perfect location for those visiting Padua and Venice. Thanks for everything …the house is highly recommended.
don stephen
2016-06-27T00:00:00Z
Accueil très chaleureux, maison idéale pour 4 personnes, très joliment décoré. A 30min de Venise et de Padoue, Piove di Sacco est une ville très agréable avec en période estivale de nombreuses animations et espaces piétons.
Stéphane
2016-07-26T00:00:00Z
The house is very nice and confortable. The location is perfect as relaxing base to arrange visit to Venice, well connected by train. Additional benefits are the "Forno" a traditional bread and patisserie shop and take away pizza just 1 minute walking. The host made us very welcome and gave usery useful suggestions!
Mauri
2016-08-04T00:00:00Z
Amazing place to stay. The apartment was perfect for our family of four. It's also a short drive to Venice. Monica's family was extremely nice, truly made us feel like home.
Joe
2016-07-17T00:00:00Z
It was nice to stay at Monica's place as a family of three. The apartment was as same as it was shown at airbnb. The hosts are perfect. Everything was functioning. Venice is max.40 min by train. Thanks to Monica, Leonardo, Pietro and Lampo :) hope to see you again.
Erhan
2016-06-14T00:00:00Z
The hosts greeted us pleasantly and presented flat. The room, bathroom, kitchen and the whole apartment is nicely decorated and perfectly clean. Not missing anything. Monika is a fantastic host who is friendly and helpful. She has prepared all with the greatest accuracy, precision and care. During our two – week trip we've spent the best time just at Monika's house. I definitely recommend this place to stay!
Tomasz
2016-07-22T00:00:00Z
Tipo de habitación
Casa/apto. entero
---
Tipo de propiedad
Casa
---
Capacidad
4
---
Dormitorios
Piove di Sacco, Véneto, Italia
Studio with kitchen ideal for two people, located on the ground floor, suitable for couples is furnished in the style of the peasant houses, has a beautiful garden and an outdoor swimming pool, which allows you to enjoy complete relaxation, the residence the day. The price is valid for 2 people.
A few kilometers dell'alloggi is Monselice medieval city with Castle Cini, the seven small churches and the fortress to visit.
The accommodation situation at the foot of the hills Hills, where you'll find breathtaking scenery and surrounded by nature, you can visit countries that have made the history for example Arqua Petrarca, precisely the poet's name that he chose to spend the last years of his life. It is 8 km from the house.
Tipo de habitación
Habitación privada
---
Tipo de propiedad
Casa
---
Capacidad
2
---
Dormitorios
San Bortolo, Véneto, Italia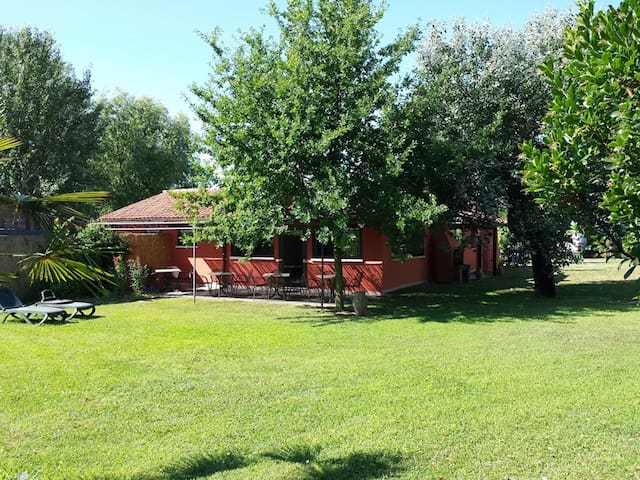 Beverare - Airbnb
:
Una media de

4.4

estrellas de un total de

5

de

115

evaluaciones de huéspedes