Geniet van de rust en sereniteit van het landelijke leven. Onze 2 acres ondersteunt vele prachtige vogels, kangoeroes, af en toe een koala, en buidelratten. Uw ensuited kamer en een aparte lounge met TV te wachten staat. Het huis is ruim en luchtig. Met een groot zwembad, grote overdekte, geïsoleerde entertainment gebied dat is geweldig om buiten te eten, BBQ, en Bali hut is hopen dat u uw eigen mooie plek van rust en comfort.
Gelegen aan het einde van een landweg cul-de-sac, het is een zeer rustig, afgelegen gebied. Mooi zwembad, Bali Hut, en entertainment gebied om van te genieten. Geen trappen, niveau parkeerplaats. Ons huis heeft een gemakkelijke en directe toegang vanuit de Bruce Highway, vanuit het noorden of zuiden. Als u een routebeschrijving nodig hebt, gewoon vragen.
Al onze cul-de-sac eigenschappen zijn allemaal 1,5 acres of groter, dus je bent omgeven door bomen en struiken. Onze woning is prive, maar onze buren "kijk uit voor elkaar". Clear Mountain Resort Restaurant is slechts ongeveer 8 minuten afstand als je wilde een speciale maaltijd of ontbijt met een fantastisch uitzicht.Het lieflijke dorpje Samford genieten ligt op 10 minuten, met veel restaurants en een prachtige cadeauwinkel. Eatons Hill heeft een zeer populaire Tavern; Albany Creek heeft restaurants, een supermarkt, banken etc. en is ook ongeveer 10 minuten rijden.
Beautiful home in stunning surroundings , charming hosts we awoke to birdsong relaxed ! Looking forward to returning ! Air BNB at its best !
Bryan
2017-04-01T00:00:00Z
From the greeting we received when we arrived to the final farewell hug on departure, Elizabeth & John made us feel so welcome in their wonderful home. Our room was exactly as described and was spotless. The location, for us, was perfect. John was even so kind to give us a lift out, on the Friday night. Much appreciated, thank you John. We thoroughly enjoyed sharing our various travel stories and would absolutely recommend staying here. We arrived as strangers, but left as friends! Thank you Elizabeth & John, for your kind hospitality.
Samantha
2016-10-03T00:00:00Z
Great! Very like here! And the swimming pool is beautiful
筱鈞
2017-03-06T00:00:00Z
As our very first Airbnb experience john and Elizabeth were more than welcoming. Very friendly and interesting couple, walked away feeling like we had known them for a long time. Very comfortable stay. Hoping our next Airbnb hosts will be just as warming to us.
Pina
2016-11-19T00:00:00Z
Elizabeth and John are among the best hosts we have ever seen. They were so friendly and welcoming people. Their house was clean and well decorated. I and my wife stayed 4 days in their house, and we really enjoyed. We had a lot of conversation with Elizabeth and John over many topics. We learned a lot about Western culture. Anyway, that was a very memorable experience for us. We will come back again if we come to Brisbane in future.
Chuanwu
2016-07-16T00:00:00Z
Elizabeth and John were very generous with their time and hospitality. A very relaxing stay!
Rochelle
2017-03-17T00:00:00Z
Elizabeth and John were friendly and welcoming. A nice comfortable room in a scenic location. Thank you for a fantastic stay!
Brent
2016-12-02T00:00:00Z
We were made to feel very welcome. Elizabeth and John welcomed us into their home like friends. It was a chilly night and the fire was lit and we had a lovely evening sharing stories about travel. They gave us information about the area that was appreciated. The bed was very comfortable and the bathroom clean and conveniently situated next to the bedroom. It is in a very quiet area and yes we did wake to the bird song. Thank you Elizabeth and John for making our short stay so memorable, we hope to return.
Pauline
2016-06-27T00:00:00Z
Tipo de habitación
Habitación privada
---
Tipo de propiedad
Bed & Breakfast
---
Capacidad
2
---
Dormitorios
Eatons Hill, Queensland, Australia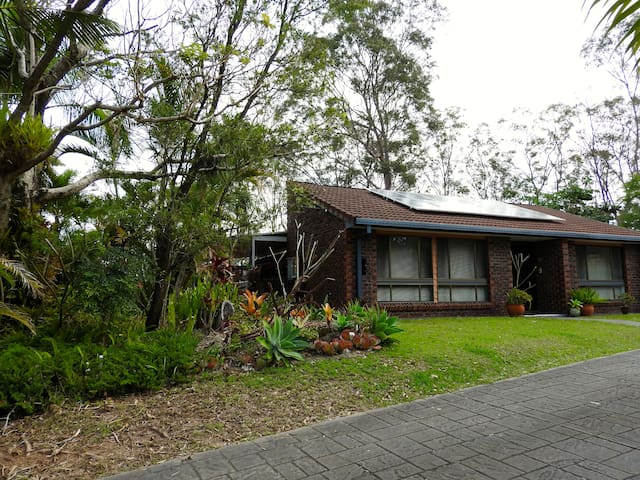 A welcoming home in a quiet street. 5 min walk to Coles, chemist, bakery, take aways, medical centre, bus stops and train stations. With a Koala reserve across the road, you can enjoy a nice morning walk spotting the koalas and other local wildlife.
Your own private air conditioned room with a double bed, bedside tables and chest of drawers. You will share a bathroom with myself and my son. A Free continental breakfast of cereal and toast, tea and coffee is available for you every morning.
Coles supermarket, chemist, liquor store, bakery, medical centre, fish n chips, sushi, 24hr gym and variety stores are a 5 min walk away. Nice quiet area with a Koala Reserve across the road. Only a 40 min drive to Steve Irwins Zoo or an hour from Gold Coast theme parks. If you need a lift let me know, a small fee will be required.
Lovely stay at Trena's place. The room is clean and tidy, and her house is great. Trena is a very welcoming person. We definitly recommand her place to stay near Brisbane!
Jeanne
2017-03-27T00:00:00Z
The host canceled this reservation the day before arrival. This is an automated posting.
Jag
2017-01-31T00:00:00Z
Tipo de habitación
Habitación privada
---
Tipo de propiedad
Bed & Breakfast
---
Capacidad
2
---
Dormitorios
Kallangur, Queensland, Australia
Cottage set in 5 acres on a private family residence surrounded by idyllic countryside only 30 mins from city centre. Use of the family pool. 5 km from Samford Village Centre offering gourmet character cafes, local shops and amenities and only 20 mins to Mount Glorious and Mount Nebo which offer spectacular rainforest walks. 40 mins to Brisbane airport
Lisa's cottage was absolutely perfect and exactly as described... A real little retreat. The actual cottage was presented beautifully, with everything we needed for our weekend visit and more. Superb location, lovely hosts and immaculate and clean. We will definitely be returning for another getaway soon!
Kara
2016-06-13T00:00:00Z
Tipo de habitación
Casa/apto. entero
---
Tipo de propiedad
Bed & Breakfast
---
Capacidad
4
---
Dormitorios
Draper, Queensland, Australia
Tipo de habitación
Habitación privada
---
Tipo de propiedad
Bed & Breakfast
---
Capacidad
2
---
Dormitorios
Eatons Hill, Queensland, Australia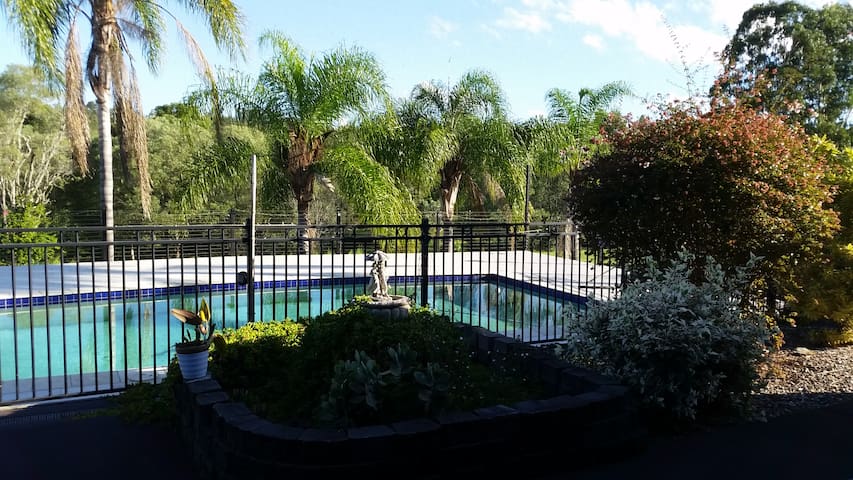 It is 5 minute drive 20 minute walk to 3 shopping centres. 23 minutes to Brisbane City centre, 12 minutes to Moreton Bay & 45 minutes to the Sunshine Coast.
Large living area.
Quiet neighbourhood
Tipo de habitación
Habitación privada
---
Tipo de propiedad
Bed & Breakfast
---
Capacidad
1
---
Dormitorios
Kallangur, Queensland, Australia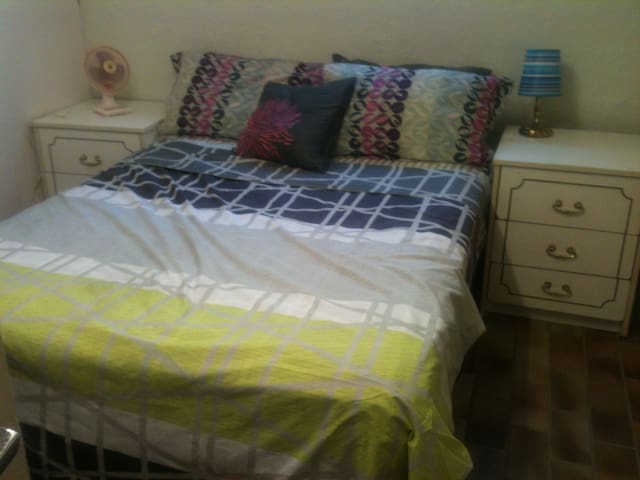 Welcome to my tranquil, country home. Very private and surrounded by a large garden, with a short 2km drive from the historic country town of Dayboro. My home is a perfect location for a weekend escape from the city for couples, or families, or if you are attending a wedding. Close to wineries and cafes in the beautiful surrounding Ocean View, Dayboro area. On my small farm you will find my veggie patch, worm farm, chickens, native bee's and small orchard.
The kitchen, lounge room, toilet, and two outside areas are shared space downstairs, which you are welcome to enjoy. The bedrooms and a shared bathroom (with sink and shower, no toilet) are upstairs. The house is large and peaceful, you can always find a quite, private place to relax. You are welcome to use the outside BBQ (please clean after use), or light the small outside fire brazier. I have another private room with queen, for rent on airbnb.
Had a great stay with Robyn thanks for all your help.
Elizabeth
2016-12-14T00:00:00Z
Toilet is located downstairs from the bedroom and bathroom
Mary
2017-03-12T00:00:00Z
We enjoyed our stay with Robyn, she is a very good host. She knows the area well and is very keen to help. It would be worthwhile speaking to her about things to do and places to go before you visit. The house is very clean and comfortable. Robyn made us feel very welcome and at home.
Joe
2017-03-12T00:00:00Z
Very welcoming place to stay. Felt at home. Although the toilet is located downstairs it is not a hassle to reach. Were given our privacy but hosts were very friendly. Location is a good escape away from the busy city.
Miyoko
2017-04-02T00:00:00Z
This is a relaxing place to stay. Getting up early having Robyn's excellent muesli for outside was great. We also had some fruits picked from the farm! Just a couple of KMs to Dayboro and close to Mt Mee national park and wedding venue. Buster the friendly little dog was a bonus :)
Pratul
2017-01-28T00:00:00Z
Robyn's place is a unique escape into serenity. The room and bed were extremely comfortable and we were greeted with welcome drinks and ambient aromas. The place has a lot of charm and plenty of space! Robyn was extremely helpful and communicative, serving us up an amazing breakfast and showing us around her property - containing animals and an array of different plants. A perfect escape only 45min from Brisbane CBD!
Stan
2017-04-08T00:00:00Z
Robyn's home is located in a very small town north of Brisbane. I was in the area for a wedding that was about five minutes' drive from her home. It was the perfect location for my stay, and Robyn is a great host. She gave me a tour of her home and showed me all the different fruit and nut trees, the chickens, the frog pond, and the frangipani, which is everywhere and smells fantastic. She made sure I knew where I was going and offered suggestions for getting there. Buster the dog is also very sweet and friendly!
Nancy
2017-02-14T00:00:00Z
I felt very at ease with the whole process. It was like meeting an old friend that you hadn't seen for years. No stress and very accommodating to your needs. I would highly recommend Robyn as a great hoist.
Elizabeth
2016-11-24T00:00:00Z
Tipo de habitación
Habitación privada
---
Tipo de propiedad
Bed & Breakfast
---
Capacidad
2
---
Dormitorios
Dayboro, Queensland, Australia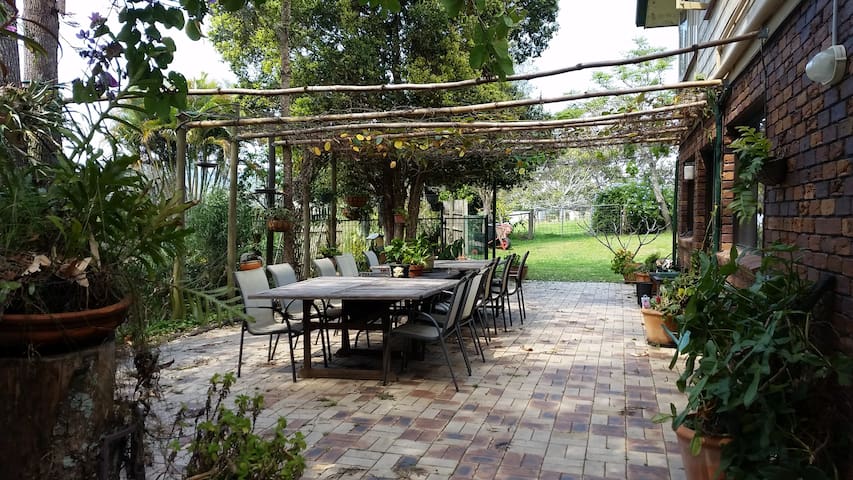 Tranquil and welcoming. A home away from home complete with 'country style' hospitality. Queen bedroom is spacious and has a very comfortable new delux memory foam mattress. Central to Brisbane, Airport, Sunshine Coast and Hinterland. Wifi and self serve breakfast included.
Our home is spacious and neat, but with a warm country feel. It has lots of lovely sitting places either inside, or outside in the patio, with the opportunity to enjoy company over coffee or be alone with a book. You can wander around the garden, or get creative at our craft table. Our Queen bedroom is good sized and cosy, with a very comfortable bed, lovely decor, and plenty of space to put your things. We have some air conditioning in the front lounge and quiet, effective fans in each bedroom and living area. There is good fridge space and washing facilities, and you are welcome to use the well appointed kitchen. (I love to cook myself)
Our neighbours and neighbourhood are quiet and friendly, and it is a safe environment to be in. Narangba has lovely green ways for biking and walking, and we have 2 well kept mountain bikes and a hybrid bike you can share. Our lake has a plethora of many varieties of birds and you can even see fish, turtles and eels from the bridge on a sunny morning. There is a barbeque on the lakes edge, an exercise equipment area and well appointed children's playground. Our nearest train station is a 5 min drive or 18 min walk, and shops and takeaways are nearby, about the same distance. Northlakes is only 15 mins away and has a huge shopping mall and cinemas, and an abundance of restaurants, cafes and recreational experiences ie skating, paintball, bowling etc.
Ill miss Shannley and the house! Was there for 1 month plus and can't believe time passed so quickly. I was able to study and do my own things. Shannley and Issac were very polite and understanding hosts. I was given a table in the study room to study, do light cooking and literally had a bathroom which i ended up using most of the time. And the bed was really comfortable too! The only cons would be the distance from the train station (not a problem if you drive) but Shannley was too amazing - she actually got a bike for me hence i was able to get to the train station in just about 7 mins.
Veronica
2016-11-06T00:00:00Z
Shaley was a lovely host and made me feel right at home. It provided the perfect stay for me - quiet and secluded yet close enough to my work and local shops nearby. I will be returning soon
Katie
2016-08-30T00:00:00Z
Had a very good stay at Shannleys place. The house is spacious and you have the run of it. The room is nice and clean and the bed comfortable. Shannley and Isaac are great. Shannley id very informative and always willing to help and advise. Had a great trip. Thanks, Shannleyl
Keith
2017-01-16T00:00:00Z
Very comfortable house with friendly hosts in a lovely location
Emma
2017-02-04T00:00:00Z
Shannley was an AMAZING host - incredibly thoughtful, caring and very accomodating. Her home is lovely - open plan with some beautiful artworks and felt like a home away from home in a beautiful setting across from the lake, beautiful walkways, birdlife and nature - the bed was SUPER COMFY! Was great being a 5 minute drive away from my kids and incredibly convenient and close to all amenities. Highly recommended.
Michael
2016-06-10T00:00:00Z
Shannley made us feel quite welcome in her home and was very friendly and took the time to chat with us on a number of occasions. The facilities provided for our sole use were great and we were made to feel welcome to treat the place as our own for the weekend. Bed was very comfortable and outside patio area was relaxing, with the three chickens even talking to us from their pen when we visited them. Isaac was also pleasant young man and we wish him well in getting his drivers licence soon. In all we had a pleasant weekend which enabled us to attend our daughters birthday at the local tavern which was quite easy to access from the location
Denis
2016-12-10T00:00:00Z
Simply awesome, the location was central yet quite being 10-20 minutes walk to local shopping and public transport, or a few minutes by cars, easy access to the M1 motorway make day trips north or south very convenient. During my stay all my needs were more than catered for, my host Shannley was helpful and informative while being respectful of my privacy who has a friendly relaxed, nothing is too much trouble, nature. I would not have any reservations at all recommending this property to anyone.
Peter
2016-12-04T00:00:00Z
Shannley was great. She was so easy going and made us feel at home immediately when we arrived. Nothing was to much trouble. Her home was a pleasure to stay at a really present experience. Will certainly stay again.
Russell
2016-11-19T00:00:00Z
Tipo de habitación
Habitación privada
---
Tipo de propiedad
Bed & Breakfast
---
Capacidad
2
---
Dormitorios
Narangba, Queensland, Australia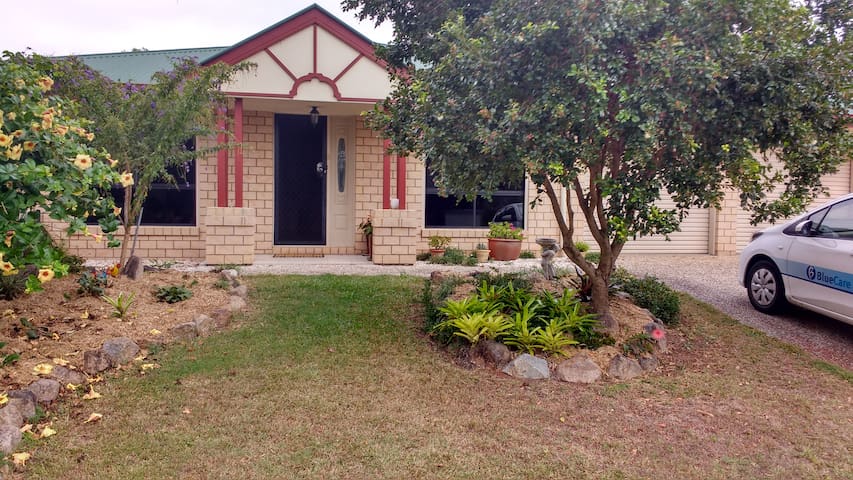 My place is close to the city centre. You'll love my place because of the outdoors space, the comfy bed, the kitchen, the neighbourhood, and the light. My place is good for couples and solo adventurers.
Tipo de habitación
Habitación privada
---
Tipo de propiedad
Bed & Breakfast
---
Capacidad
2
---
Dormitorios
Narangba, Queensland, Australia
Magnificent modern 5x bedroom home situated in a tree-lined quiet suburb in north Brisbane. Swimming pool, BBQ area, movie room and park nearby.
You will have your own private ground floor bedroom with a luxury queen size pillow top bed setting, your own bathroom/toilet facility and access to the swimming pool, BBQ area, Gold Class movie room with reclining theatre chairs, downstairs living area including massage chair and nearby parks within walking distance. The entire house has WiFi access and office facilities (printer/scanner etc) are available if required. The entire residence is airconditioned/heated if required but the stunning Queensland weather rarely needs it!
The neighbourhood is very modern and quiet, set just 18klms from the GPO/CBD.
Garry was a great host and very welcoming. Him and his son were amazing and friendly. I would definitely recommend staying here!!
Curtis
2016-08-26T00:00:00Z
A really lovely home on a very quiet street. The room was very comfortable and Garry was most accommodating. We had a function at the Eatons Hill Hotel, and Garry's place was under 10mins drive away. I highly recommend Garry as a host and his spacious home would make a great base for anyone visiting north Brisbane.
Kaddie
2015-07-03T00:00:00Z
Tipo de habitación
Habitación privada
---
Tipo de propiedad
Bed & Breakfast
---
Capacidad
2
---
Dormitorios
Bridgeman Downs, Queensland, Australia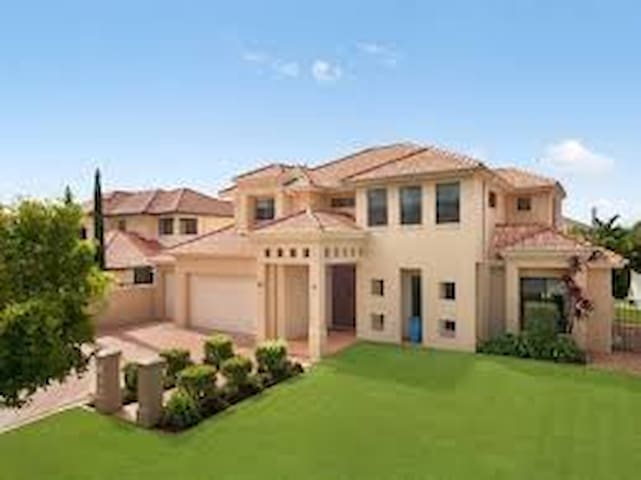 Your room is private, modern, with kitchenette, ensuite, TV, free wi fi, air conditioning & private deck with views. Close to the water yet 30 min to Brisbane city. Dohles Rocks has walking tracks, council BBQ & Osprey House. River Views @ Griffin
Private room own entrance, with ensuite and kitchenette. Free offstreet Carparking outside room. TV, WiFi, Breakfast Basket in kitchenette on arrival. Bar Fridge, microwave, toaster, kettle, milk frother, map coffee machine. Wardrobe, kitchen sink, extra pillows/blankets, heating and cooling air conditioning. High quality european fittings throughout, tiles to ceiling in bathroom. Rain water and septic system. Solar hot water and Solar electricity.
Quiet rural property, close to Brisbane (30 mins drive city)via Dohles Rocks Road. A little haven/village set on the beautiful Pine River with fishing, boating, quiet walks. You will need a car to access the area. We are a 3km drive from the highway/coles/shops
The host canceled this reservation 46 days before arrival. This is an automated posting.
trevor
2015-09-18T00:00:00Z
Helen was most welcoming and the outlook and accommodation was really lovely. The rooms have been finished very professionally and decorated tastefully.
Pauline
2014-07-31T00:00:00Z
Wow - this place is just perfect for a quiet getaway and if you are considering coming down from Sunshine Coast a perfect location to access the Brisbane Entertainment Centre easily. Lovely breakfast, beautiful position and views, plus the room was extremely comfortable with all amenities. Great job Helen !! Regards, Ann.
Ann
2016-03-18T00:00:00Z
Tipo de habitación
Habitación privada
---
Tipo de propiedad
Bed & Breakfast
---
Capacidad
2
---
Dormitorios
Griffin, Queensland, Australia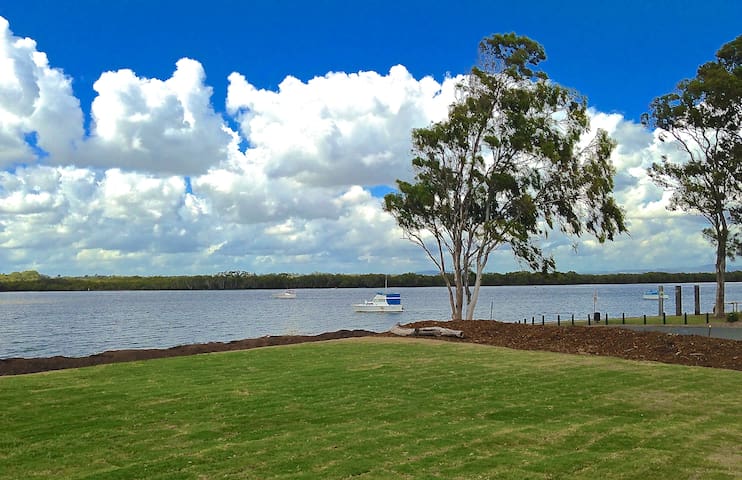 一个美丽的现代建筑设计家宽敞的开放式客厅。嘉宾区是家庭的一个私人翼包含了电视私人休息两个私人和装饰时尚的卧室。 室1 - 大床 2室 - 2单打王 独家浴室和卫生间 其支持多达4一起旅行,并希望家庭/小团体温泉理想布里斯班郊区体验生活。 在大街上充足的停车位应要求提供和街边停车。
两个私人光线充足的房间 - 一间用大号床,俯瞰丛林那是充满本土鸟类的生活,第二个有两张特大号单人床,可俯瞰后花园。 两个房间都装潢时尚,位于家中的第一级。每间客房拥有 - 内置的龙袍衣架,抽屉和搁板 - 有色平开窗与拦网出卷帘 - 吊扇 - 反循环管道空调设备 - 电源插座和电源板 雨水头和壁挂式手持花洒 - - 这与2淋浴头大型淋浴槽专用浴室 - 手盆和镜子独立的卫生间 - 带平面智能电视私人休息区 - 使用洗衣设施,熨衣板和熨斗 在大床房除了功能 - 床头柜 - 床头灯
McDowall是一个美妙的郊区是接触到最布里斯班的景点以及有自己的特殊和奇妙的功能。 有很多定制的咖啡馆,餐馆和精品店分散我们喜欢频繁,会驾驶短距离内建议。 靠近大商场一样彻姆赛德区和溪涧和时尚的詹姆斯街区,中央商务区,南岸和罗马街公园有仅20分钟车程。 访问将带您到我们的北部和南部海岸美丽的海滩高速公路只有几分钟的路程。 - 黄金海岸:M1 /太平洋公路 - 阳光海岸:M1 /布鲁斯高速公路 - 图文巴:沃里戈公路 在2荷航北西广场 - 这有几个自动取款机,寿司火车,印度采取一程,有机屠夫,健康食品零售商,杂货店,按摩师,医生和理疗师和健身房。 医院 - 西北地区民营医院 - 2 KLM - 查尔斯王子及圣灵医院 - 4.5klm - 皇家布里斯班妇女医院 - 10klm - 圣安德鲁斯和布里斯班私人 - 11 KLM
It's a well-designed and modern place to stay, absolutely love the kitchen!
Cecily
2016-09-26T00:00:00Z
Love this house as well as the hosts & their family including dogs. Super friendly & welcoming, great for a chat too. Could you find a better place to stay in Brisbane's North side??? Book now!!!
Joshua
2016-11-04T00:00:00Z
I write this review reluctantly, because this place is so FANTASTIC, that I do not want to share with anyone. 5 stars for this place is an understatement, this place deserve 7 stars. 20 mins drive from Brisbane City, close to nature and quiet. The host, Monette and Brendan, treats you like a member of their own family, their hospitality is world class. Monette went out early in the morning to buy fresh bread for our breakfast. There was lots of food for our breakfast, like what the host had written, there will be eggs, bacon, yogurt, milk, juice........ And lots of them. And everything is new, it was a bottle of unopened milk, it was a new packet of bacon and not just some left overs. They let us use their kitchen as if it was ours. And the kitchen was huge, I felt like I was in master chef. SPA, is the first word that comes to my mind when you ask me to describe this place. Monette and Brendan spare no expense in making this place feel like a spa resort. The pictures are REAL. They have also set aside an area for the guest to chill out with privacy. The toiletries provided were of a 5 star hotel class standard. I will definitely visit this place again. Thanks once again to Monette and Brendan for providing such a wonderful place.
Bek
2016-09-11T00:00:00Z
It was really a fantastic experience living in this amazing house for couple of days. Monette and Brendan are so kind and hospitable to their guests. I never feel I was treated as a "guest" but more treated as a family member of them. Cozy bedrooms, ample space of living room, and truly tranquil location enabled us to have a complete relaxation during our vacation. You would also feel a complete elegance from the entire building down to every details. The hosts prepared a lot to welcome us such as Breakfast, drinks and many more than our expectations. I enjoyed a lot chatting with Monette and Brendon who are pretty knowledgeable in a variety of fields such as sports, cooking, wine tasting, and travelling. In a word, I will never forget about this unique experience, and appreciated a lot for the kindness from Monette and Brendan.
Dapeng
2016-09-04T00:00:00Z
From the moment we arrived we were made to feel welcome, as if the place was ours.Monnette and Brendan were accommodating with our late arrival on a Friday night,when we arrived we couldn't believe how quiet and beautiful the house was.Everything was supplied from kitchenware to toiletries rooms were comfortable and house is air conditioned.Close to restaurants and pubs for places to eat as well so this was a bonus.
Jason
2016-11-15T00:00:00Z
Tipo de habitación
Habitación privada
---
Tipo de propiedad
Bed & Breakfast
---
Capacidad
4
---
Dormitorios
McDowall, Queensland, Australia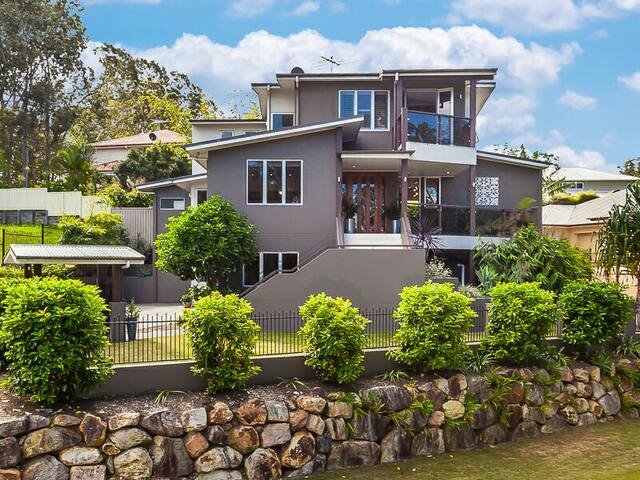 这是一家五星级住宿,它是主卧室和在我们家最好的房间!它有一个单独的入口,所以你将可以自由来去,请你不必来通过房子!此住宿的最大特点是与双水槽的大浴室和所有的小舒适,我们相信你绝对会喜欢!我们也有一个小酒吧冰箱沙滩车,和茶/咖啡的早餐。商店字面上街对面为您提供方便!
这是一个豪华的主卧室带有私人套间,走在衣柜和阳台在一个可爱的新家位于布里斯班从主要的购物中心只有几公里的北部郊区。公共交通和所有设施仅步行距离。在"香格里拉Casa del Sol酒店"我们是我们地中海的热情好客感到骄傲,乐意为您提供为那些谁需要低至每人$ 8.00这项服务的早餐。 你的房间宽敞,舒适的枕头顶大床和一个小冰箱,微波炉/烤面包机和水壶。浴室是与他/她一个舒适的双水槽艺术整理状态。房间里有一个私人入口,它给你的灵活性,人来人往。还有,在距离和可爱的日落为了尼波山的阳台。 我们是艾斯比力区村几百米,距离一个还1半公里最大的购物城镇昆士兰彻姆赛德区购物中心。有数百个专卖店,咖啡馆,餐馆,当然事件Ciname中心与它的著名VMAX和黄金级套房享受最新的电影。我们的公共交通是去城市几乎在门外,和火车站离家只有10分钟的步行路程。 艾斯比力区是一个可爱的附近,坐落在几个山头,我们的家是一点点升高,所以我们赶上晨风,并有一些意见尼波山。 是什么让我们的地方特色的是方便和贴近公路都到机场(15分钟)和阳光海岸(约45分钟),我们也可从玻璃屋山仅45分钟左右。 我们也都拥有一家咖啡餐厅,所以我们了解的热情好客和质量,这是我们提供给客人。在Casa del Sol酒店,我们还提供声音沐浴疗法促进放松和愈合为我们的客人。预约可制成抵达时预订客房或还当但它是视情况而定。声音沐浴疗法与调整,以光的432Hz谐波水晶炼金术唱歌碗是一种独特的体验(约一小时),它是在$ 55,00只有我们的客人(常85.00 $)的优惠价格提供了解更多信息,请给我们发电子邮件,我们可以送你的网站链接。 我们很乐意欢迎您光临我们的家园,我们将确保你将同时享受舒适和好客。看你的La Casa del Sol酒店在艾斯比力区。凯与Elohisa Wandres您的主机。
艾斯比力区是一个可爱的邻里。它是安全的,也是相当接近像商店和运输最多的事。仅12公里,距离布里斯班CBD。还有可爱的小街上散步的理想场所,也是美丽的公园步行距离。
Fantastic stay with Elohisa and Kai. Lovely, spacious room and the house is very central especially for discovering the north side. Our hosts were great. They made us feel very welcome and we were very comfortable coming and going as we pleased. Thanks for making our first airbnb experience 5 star.
Alison
2014-01-12T00:00:00Z
Elohisa and Kai were very helpfull, nice, and funny people, and they have also very fine boy. Their house was so new and pretty, and our room was really big and luxury and it include huge own bathroom, and dressingroom. There was also a few steps to supermarkets. We have very goooood time together. Thanks, Elohisa and Kai!
Päivi
2013-03-18T00:00:00Z
Ci siamo trovati davvero benissimo presso l'abitazione di Kai. La camera è fantastica. La tranquillità e la riservatezza erano assolute. Mi sembrava di essere a casa. Massima pulizia e arredamento veramente ben curato. Raccomando a tutti questa location!
Marco Cecchetto
2013-08-20T00:00:00Z
I had a great time staying with Elohisa and Kai. They are a wonderful host and they make me feel comfortable and at home. The room, it's all class and beautiful! I love it. Will definitely go back to see them again!
eric
2014-07-29T00:00:00Z
Great stay, thanks:)
Damian
2013-05-01T00:00:00Z
It was a pleasure to stay with Elohisa and Kai. Their home was tidy and clean, the accommodation was immaculate and their hospitality second to none. We had some great chats over breakfast and certainly wouldn't hesitate to stay with them again. Thanks for being so welcoming and helpful guys!
Rachel & Dirk
2013-06-27T00:00:00Z
Elohisa and Kai were very friendly and welcoming, and went out of their way to make sure that our stay was comfortable. We will definitely be returning :) Thanks!
Marian
2016-02-16T00:00:00Z
The host canceled this reservation 3 days before arrival. This is an automated posting.
Mark
2017-03-15T00:00:00Z
Tipo de habitación
Habitación privada
---
Tipo de propiedad
Bed & Breakfast
---
Capacidad
2
---
Dormitorios
Aspley, Queensland, Australia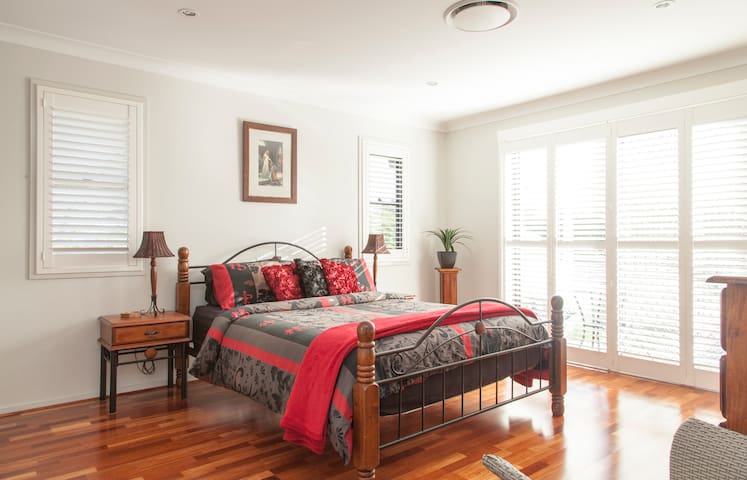 Tipo de habitación
Casa/apto. entero
---
Tipo de propiedad
Bed & Breakfast
---
Capacidad
8
---
Dormitorios
Eatons Hill, Queensland, Australia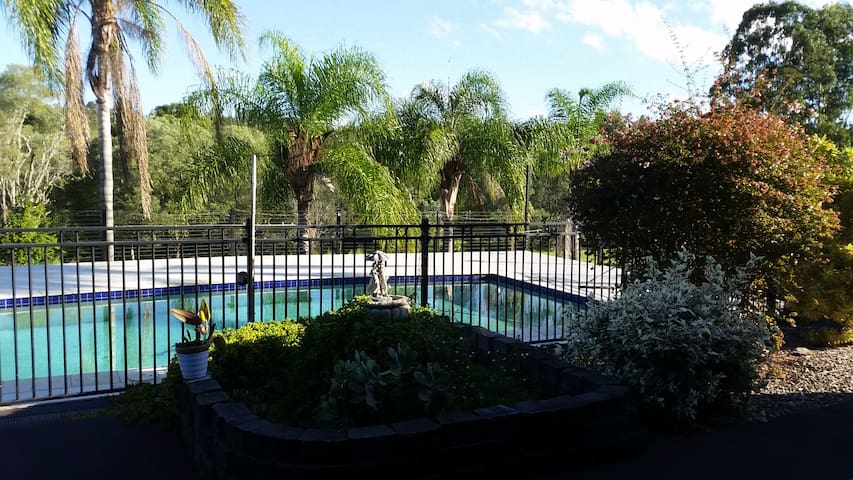 Monette and Brendan could not have been more accommodating. They were so helpful, giving us all the information we needed about how to get around, places to go and recommendations. There home is beautiful and had everything we needed. Apart from the distance to Brisbane CBD it is the ideal place to stay. The only difficulty we had was not having a car but uber were resonable and easy. It was definitely a home away from home and we both would love to visit again.
Jessica
2016-11-19T00:00:00Z
Wonderful! I felt really relaxed and at ease with Monette & Brendan. The accommodation was so much better than as described in the listing! Location was perfect for my many trips visiting Prince Charles hospital and i could really de-stress when i got home. Thank you so much for your beautiful hospitality and smiles.
Cathie
2016-09-22T00:00:00Z
This was second stay and again I was made to feel so welcome and at ease. Although my booking was incredibly last minute, Monette and Brendan were again lovely hosts, adjusted their time and accommodated me for I was very grateful. At my last stay I suggested somewhere to setup my laptop would be great and this stay a lovely desk space overlooking the garden was available. Highly recommend. Thank you again!
Cathie
2016-10-01T00:00:00Z
Wow, wow, and just wow. Monette and Brendan are just lovely and made us feel like family and friends on arrival. Their home is absolutely beautiful, and Monette made sure every detail was perfect prior to and during our stay. Sitting outside and having a cup of tea (or 2) in the morning was the perfect way to start each of our days. For anyone hesitant about dogs - Henry and Lulu are just wonderfully natured and keep to themselves if not invited for a pat - they are too cute not to though. Our visit to Brisbane was to visit family and this location was perfect as we were within walking distance. We also walked to the local shopping centre which was not far and it had everything we needed. With regards to transport we found Uber the best value for our situation rather than public transport (bus or train) and or hiring a car. We went out for lunch every day in various locations (Nundah, Paddington, West End, & Toowong) and opted to Uber rather than catch public transport. We averaged about $20 - $24 for each ride depending on the destination, when compared with the family who would meet us at these locations it would either work out about the same or cost them more (they would drive to the train station and then each pay a one way train fare). I definitely would recommend Uber as an option as our transport was door to door. Our room was beautifully presented and very comfortable. We had access to our own bathroom and a separate lounge area for ourselves (or should I say 'wing') but were also made to feel welcome to enjoy the main living area of which we enjoyed an afternoon drink with them both in the amazing outdoor area prior to heading out to our family dinner which was really lovely. I can't rate Monette and Brendan highly enough as hosts – we will definitely be back on our next family visit to Brisbane.
Hayley
2016-10-26T00:00:00Z
Monette and Brendan are very welcoming hosts. They made clear arrangements re access and bent over backwards to ensure that all our needs (or anyone else's) were met. We had our own "wing" of the house with private facilities and comfortable sitting room with TV. The bed is exceptionably comfortable. We had use of the main gourmet kitchen with our "own" fridge which was stocked with breakfast supplies, soft drinks, bottled waters, and wine! We were able to cook our own breakfast (with the bacon and eggs supplied) at our leisure! There were towels, shampoos, soaps, etc aplenty - and luxury brands. Nothing was too much trouble for our hosts and we were given a very good balance of conversation and privacy. There are several steps to climb to the accomodation, which we were warned about before we arrived and booked. They were not a problem for us, even as elderly 70 + year olds! We were their first Air Band B guests but we are sure they will be very successful and have many more. The only drawback we could see that might be a problem if you didn't have your own transport as we did, is that there is no public transport close-by . However; if you are a walker it would be a 10 minute walk to the nearest bus. Although that does make for a very quiet area as it is located at the end of a cul-de-sac across the road from a reserve filled with interesting birds. This is the best value-for-money B and B we have stayed in and we hope it is available when we next visit our family in Brisbane.
Coleen and Kevin
2016-07-06T00:00:00Z
Tipo de habitación
Habitación privada
---
Tipo de propiedad
Bed & Breakfast
---
Capacidad
2
---
Dormitorios
McDowall, Queensland, Australia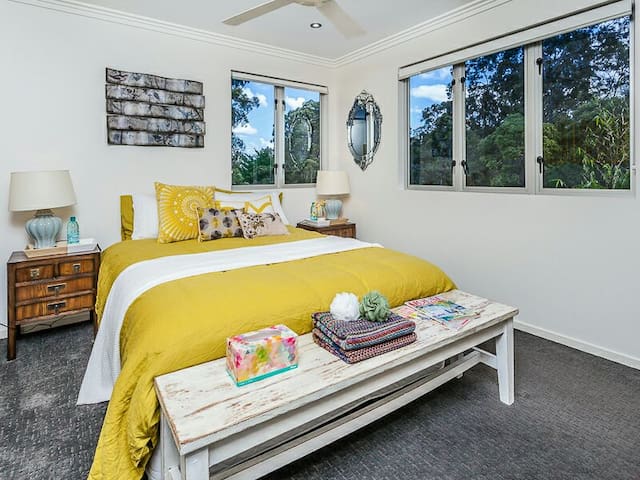 这是一个完全独立的优雅和现代的完美任命一个卧室的公寓,这仍然是我们家的一部分,但是它有独立的入口,所以你可以来来去去,你请!它有很多可爱的特点,个人洗衣机,微波炉,炉灶,冰箱和一个水过滤器。我们是从字面上马路对面的一个小商场超市用,蔬菜店和一些带走餐馆和咖啡馆。也只有2km从站和200米距离公共汽车站!
这是连接到我们的家"Casa del Sol酒店"优雅的自我包含的单元。这个地方是新家具全面翻新。它由一个主卧室与自己的电视,并配备了所有的舒适设施,包括前端装载机洗衣机,冰箱,微波炉的厨房unsuite,用餐套间,休闲区。这个地方还带有包括所有的床单。它适用于单个或一对夫妇。 当租用这个空间,你将拥有自己的私人入口,进入我们的前花园。您将有完全的自由来自己做饭的可爱任命了新的厨房。 艾斯比力区是一个可爱的,安全的社区,距离市区约13公里。我们刚刚从与Coles和大型绿色杂货店,药店房子200MT一个美丽的小购物村,采取跳投这使得它很容易做到您的日常购物。 火车站10分钟步行路程,从这里汽车站字面上指日可待。公交线路进入彻姆赛德区购物中心约5分钟车程,这是在昆士兰州最大的购物城镇数以百计的商店,包括迈耶,K'Mart,目标,Wooloworths和2个大型的美食广场的一个也有事件电影中心供您娱乐休闲以极大的V-Max的屏幕和黄金级了。 在我们这里的独特之处在于你的生活接近一切的舒适性,并有充分的私密性和独立性从房子的其余部分。
Location is just awsome with a lovely little coffee shop not 50 meters from the front door coles shop just down the road. And large shopping complex 15min away. An uber ride to the city around 25 dollar's. Really just lovely. Besides being a main road next to the bedroom you can hear traffic but not bad at all.
Nathan
2016-09-26T00:00:00Z
We really enjoyed our stay at Kai and Elohisa place. It was very neat and clean. Also very convenient base to travel from.
Alex
2015-10-09T00:00:00Z
made welcome, no issues and anything that i needed was catered for
Ricky
2016-12-08T00:00:00Z
Hi guys !! Sorry for writing to you so late but I ave been so busy with my Dad and at work . We would like to thank you for ur kindness and congratulate you for the wonderful place you have . It was awesome :). Extremely comfortable, quite and private . The location was perfect .... It couldn't be better . I loved the little while I talked to you , and thanks for taking care of me when I was sick :). I hope I can see you soon . I will book this studio again for sure . My Dad says hello to u both For the person who is looking for a place were to stay: I HIGHLY RECOMMEND THIS ACCOMMODATION Kisses and guys :) Gina
Gina
2013-06-11T00:00:00Z
We enjoyed our short stay at Kai and Elohisa's very much, as well as chats with them. Both are relaxed, friendly and welcoming. Our toddler daughter loved her time, esp meeting Leela! Their house was quiet and air conditioning a must for the Brisbane heat! Thank you!
Tony
2014-01-24T00:00:00Z
Being our first AirBNB experience, we weren't sure exactly what to expect. We were more than satisfied staying with Elohisa and Kai. They were a lovely couple and fantastic hosts! They made sure on multiple occasions that we had everything we needed and were comfortable with all of our surroundings. They invited us to share a family dinner with them, although we were unable to attend, it was very generous to be invited. We loved staying at their house and would not hesitate to visit them if back in the area. Fabulous hosts and would definitely recommend them to anyone looking for a beautiful home just outside of Brisbane.
Heather
2013-05-14T00:00:00Z
Elohisa and Kai provided us a wonderful atmosphere in their home. We were able to relax and get on with the issues of arriving in a new country and getting everything sorted out. They were there for advice if needed, and our 4 weeks were made very easy.
Toby
2016-09-05T00:00:00Z
Fabulous accommodation and two lovely hosts. The unit has everything you could possibly need and is situated right near a shopping complex so only a couple minutes walk away. We absolutely loved staying here...felt like we were on a private retreat. Very private and super quiet. We really enjoyed our stay here and will definitely stay here again. Thanks again Kai and Elohisa for your hospitality.
Sarah
2013-09-05T00:00:00Z
Tipo de habitación
Casa/apto. entero
---
Tipo de propiedad
Bed & Breakfast
---
Capacidad
2
---
Dormitorios
Aspley, Queensland, Australia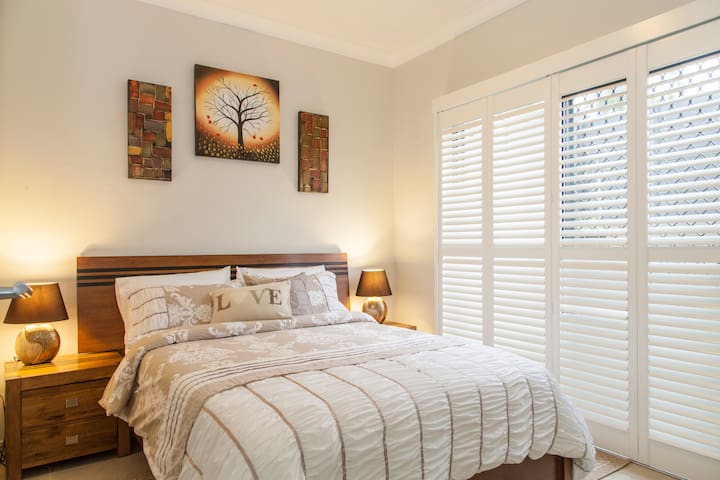 Die Macadamia Suite ist eine private, unabhängige Einheit auf unserer schönen 15-Morgen-Eigenschaft, die Türkei Nest, am Mount Glorious, ein eingetragenes Schutzgebiet, von unberührtem Regenwald umgeben. Flucht aus der Hektik des Stadtlebens, mit gemütlichen Feuer und ruhigen Blick auf den Wald, romantischen Himmelbett, und entspannend klauen Fußbad. Wir sind stolz auf die gemütliche Atmosphäre, geschmackvolle Einrichtung, die Liebe zum Detail und die persönliche Note von Blumen, Kerzen und Pralinen. Nähe Cafés und Nationalpark geht.
Die Macadamia-Regenwald Suite ist ein privates, in sich geschlossene Suite, auf unserer schönen Unterkunft Mount Glorious, nur 45 Minuten von Brisbane Stadt CBD. Es ist so konzipiert, ein Höchstmaß an Privatsphäre und Entspannung zu bieten. Es ist ein perfekter Ort, um die Hektik des Alltags zu entfliehen. Die Macadamia-Regenwald Suite, verfügt über schöne gum Holzvertäfelung Rose, eine entspannende Kralle Fußbad, ein Erkerfenster in den Wald, Kamin und eigenem Eingang von und den Zugang zu dem Haus Veranda mit Blick. Wir sind stolz auf die gemütliche Atmosphäre, geschmackvolle Einrichtung, die Liebe zum Detail und die persönliche Note von Blumen, Kerzen, Schokolade und Hafen. Es ist ein besonderer Ort zum Relaxen, Entspannen und die Ruhe der Natur genießen. Siehe auch unsere airbnb Inserate unter 'Romantic Cottage in der Nähe von Brisbane "und" Bush Cottage in der Nähe von Brisbane'
Mount Glorious wird von D'Aguilar Nationalpark umgeben. Es gibt schöne Wanderwege sowohl durch den Regenwald und Kaugummi Wald. Auf 620m über dem Meeresspiegel, ist es kühler als Brisbane im Sommer, und kann ziemlich kalt und neblig im Winter bekommen - ein guter Zeitpunkt, vor dem Feuer mit einem Glas Wein und einem guten Buch zu sitzen! Mount Glorious Dorf hat mehrere Cafés für tagsüber essen. Eine schöne Skulpturengarten, in einem Regenwald, ist am Sonntag geöffnet. Tagesausflüge in Brisbane Hinterland nehmen Sie Fernvale, Esk, Wivenhoe Dam, Dayboro und Mount Mee. Es gibt keine Lebensmittelgeschäfte in Mount Glorious. Der nächste Supermarkt und Geschäfte sind in Samford (20 Minuten).
A tranquil environment and the suite was lovely.
Lynette
2015-08-23T00:00:00Z
Tipo de habitación
Habitación privada
---
Tipo de propiedad
Bed & Breakfast
---
Capacidad
2
---
Dormitorios
Mt Glorious, Queensland, Australia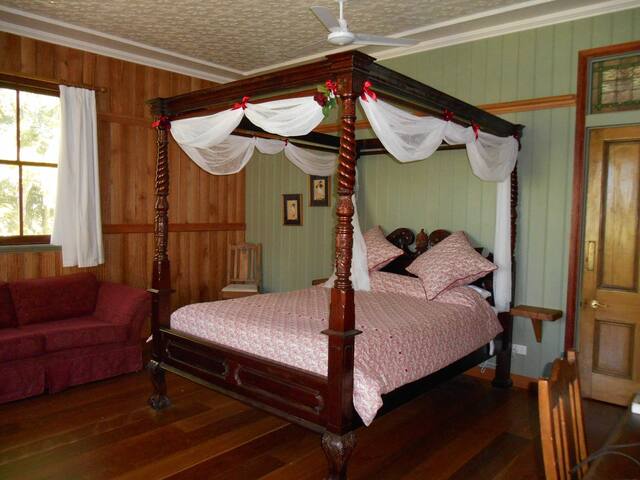 Tipo de habitación
Habitación privada
---
Tipo de propiedad
Bed & Breakfast
---
Capacidad
2
---
Dormitorios
Enoggera, Queensland, Australia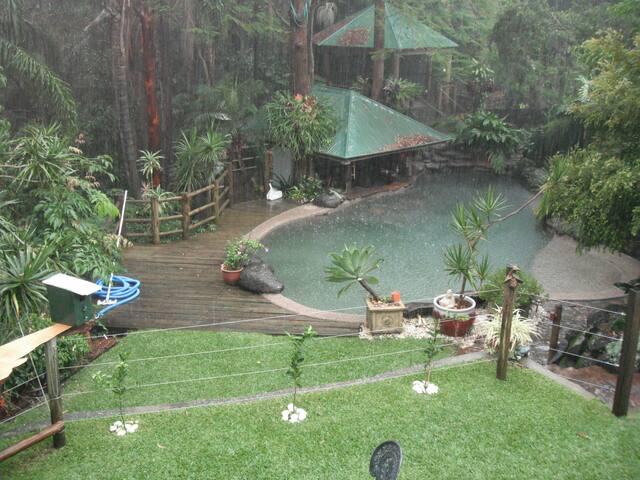 "Eagle View", originally built in 1893, is close to the beach, family-friendly activities, restaurants and cafes, and public transport. You'll love the property because of the location, the views, the people, and the high ceilings. With 3 bedrooms, Shorncliffe Bed & Breakfast is good for couples, solo adventurers, and business travellers. Book the entire house for your wedding venue and guests (with private catering).
Featuring quality accommodation in an historic home originally built in 1894 and surrounded by some of the best views of Moreton Bay, Shorncliffe Bed & Breakfast is the ideal location to relax and enjoy tranquility by the Bay. Three bedrooms can accommodate up to eight people in three queen size beds, and two single fold-out beds. Sandgate is full of 'old world' charm. Guests can visit the local shops and cafes, take in the numerous historic sights and walk along the recently upgraded foreshore and restored pier. The ocean views invite a relaxed approach to the day. Enjoy the sea breezes and perhaps a BBQ lunch by the beach under the shade of established cotton trees.
Sandgate Historical Society conducts neighbourhood walks to places of historical significance to the district. Sandgate Village has a Woolworths and Aldi, together with speciality shops, pharmacy etc. There are many restaurants and cafes to cater for all your dining needs. The Sandgate Golf Club is a few minutes away, as is the Queensland Cruising Yacht Club. As a member of these Clubs, James would be happy to show you around and enjoy a game of golf or if you're a boatie, a run out into the Bay on his game fishing boat Aviance.
Suzie and Jim were amazing, made us feel like great friends, showed us around the area and we felt right at home in their beautiful property. Have booked again
Karen
2016-10-12T00:00:00Z
We were welcomed with warmth and informality. James and Susanne were in touch before and during our stay whenever there was a question or request. Very flexible people who fitted in with you. Most accommodating hosts. Stately home - sea views out of every window and off every balcony. My one regret was that we never went in the pool which looked most inviting I have to say.
Rose
2016-10-21T00:00:00Z
James and Suzie were most welcoming and most helpful explaining best restaurants etc in the area. This is probably the best B&B I've ever stayed in anywhere in the world and I would strongly recommend it. In addition to the amenities stated which include 2 lounges, a kitchen and 2 verandahs, there is a swimming pool, and furthermore, James has a boat and would be more than happy to take people out early in the morning fishing, or to the islands. This place is great!
Sarah
2016-11-06T00:00:00Z
Very peaceful, beautiful, full of character and charm. Great hosts, lovely facilities and a wonderful seaside location, so beautiful. Thanks so much we will definitely come back again!
Kris
2017-03-17T00:00:00Z
James and Suz were excellent hosts and the location and presentation of their place was exceptional. Sandy and I will definitely stay there again when in that area and highly recommend to everyone as a great place to stay.
John
2016-10-11T00:00:00Z
Tipo de habitación
Casa/apto. entero
---
Tipo de propiedad
Bed & Breakfast
---
Capacidad
8
---
Dormitorios
Shorncliffe, Queensland, Australia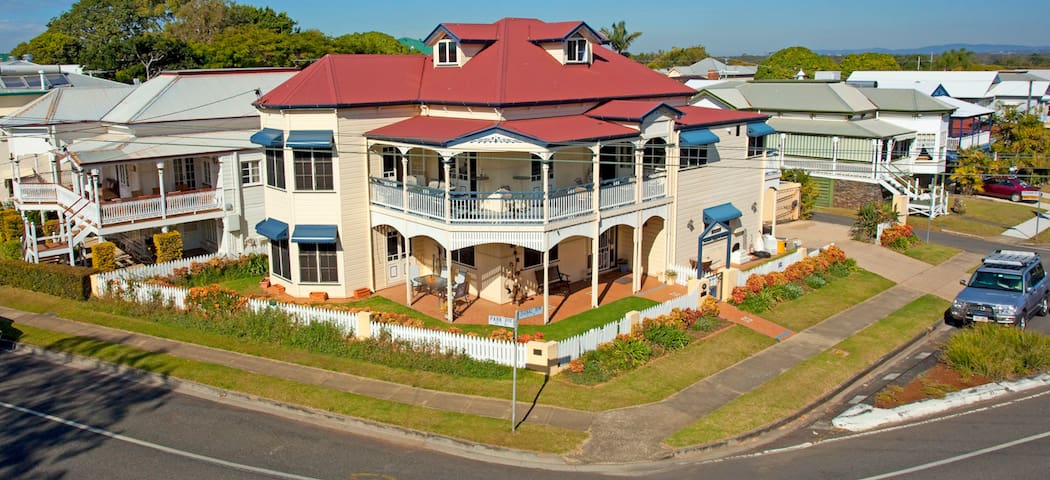 Cashmere - Airbnb
:
Una media de

4.68

estrellas de un total de

5

de

157

evaluaciones de huéspedes
1

–

18

de

67 Bed & Breakfasts
Introduce las fechas para ver el precio total. Ten en cuenta que se aplicarán tarifas adicionales y es posible que se añadan impuestos.