A menos de 5 minutos a la Florida Turnpike I-75 y Palmetto (FL-826). Cerca de restaurantes, cines y tiendas. A menos de 10 minutos. a Miami Lakes y el estadio Dolphin. A menos de 30 minutos de la playa de Hollywood, Aventura Mall, Dolphin Mall y South Beach. Ubicado dentro de árboles frutales, jardín tropical con hermosa fuente roca de coral. zona agradable, cómoda cama y privacidad incluyendo entrada privada. Conveniencia incluye un microondas, una nevera y cafetera. . Ideal para parejas, en solitario, y viajeros de negocios.
Le encantará nuestra cabaña acogedora. Separada de la casa principal con vistas al jardín / fuente. En el interior, hay una cama de tamaño completo, con el país de la vendimia con temas armario, escritorio y tocador. Hay una pequeña zona que alberga un pequeño frigorífico, horno microondas y cafetera. El espacio de aire acondicionado por un muro unidad separada d(URL HIDDEN)también se proporciona un deshumidificador. Un paquete de bienvenida se proporciona y puede incluir agua embotellada, galletas, nueces y café para la máquina de café. El cuarto de baño privado con ducha está decorado con una animada tropical de colores neutros. Para su mayor comodidad, también se proporciona toallas y ropa de cama. En el exterior, mango, aguacate, plátano y árboles de cal clave junto con hibisco hermoso, rosas, orquídeas y bromelias harán las delicias de sus sentidos mientras se sienta en el porche cubierto. estanque de peces con peces de colores, tortugas y guppies es un lugar de imagen perfecta para su escapada tropical. También tenemos dos gallinas y algunos conejitos en una pequeña pluma en el patio y dos gatos al aire libre. Amamos a nuestras mascotas amistosas y le invitamos a interactuar con suavidad.
La propiedad se encuentra en un muy buen barrio tranquilo y seguro. Perfecto para correr o caminar a los parques cercanos, supermercados o los anillos de espuma de Dunkin locales, Denny, IHOP y otros grandes restaurantes de la zona. Ya sea cubana, italiana, china, comida mexicana antigua de América o grande, se encuentra un lugar agradable que sirve o entrega a su puerta.
Daniel's place was quaint and cozy. Well located for me in my trip for business. Easy access as well as check in and check out. The pictures matched the location. I enjoyed my stay and would recommend it!
Chas
2016-11-10T00:00:00Z
The place is small an cozy. It looks exactly like the pictures. The bed its okay. The sheets were a little sketchy to me, they seemed very old and used but smelled clean. The comforter was not very warm since it was so thin, it also seemed old. There is no iron/iron board in the room but you can request one from the host. I found one extra towel in the closet as well as a small comforters for one person. There are little ants everywhere so I suggest not leaving any kind of food/drinks out anywhere. I woke up with a couple of ants crawling on me while sleeping. You will also find the occasional spider in the bathroom. There are bunnies, cats, chickens and roosters in the backyard to the left of the cabin so if you don't mind the noice from the rooster, if you don't have any allergies to cats and if you don't mind the bad smell from the cages then this place will be okay for you. There is a dog next door that will bark with every noice it hears, does not matter what time, it can and will wake you out of your sleep. Other then that, the host was very nice, kind and thorough. He explain everything pretty quickly and made us feel comfortable.
Lydia
2017-01-26T00:00:00Z
Excellent host.very kind and always helpful was a good comfortable room
Ahmed
2017-03-11T00:00:00Z
Clean, small, wall AC unit a little too loud for those of us that are used to absolute silence. Good host communication and good price.
Esteban
2017-01-15T00:00:00Z
Hope come back later
Augustine
2017-01-13T00:00:00Z
I love Daniels room. Everything in excellent condition. Very clean and all you need. Its like a studio aparment. The porch view its amazing. Very quite and safe. I will come back! Thanks.
Anny
2017-02-05T00:00:00Z
Very cute and cozy! Definitely would stay again.
Heather
2017-03-30T00:00:00Z
This home is beautiful! The cottage is small, but has everything you will need. It is spotless and so comfortable. Daniel and his wife were extremely welcoming and fried. I would absolutely recommend staying here and if we're ever in the area again we will be back!!
Maggie
2017-02-03T00:00:00Z
Tipo de habitación
Casa/apto. entero
---
Tipo de propiedad
Cabaña
---
Capacidad
2
---
Dormitorios
Miami Lakes, Florida, Estados Unidos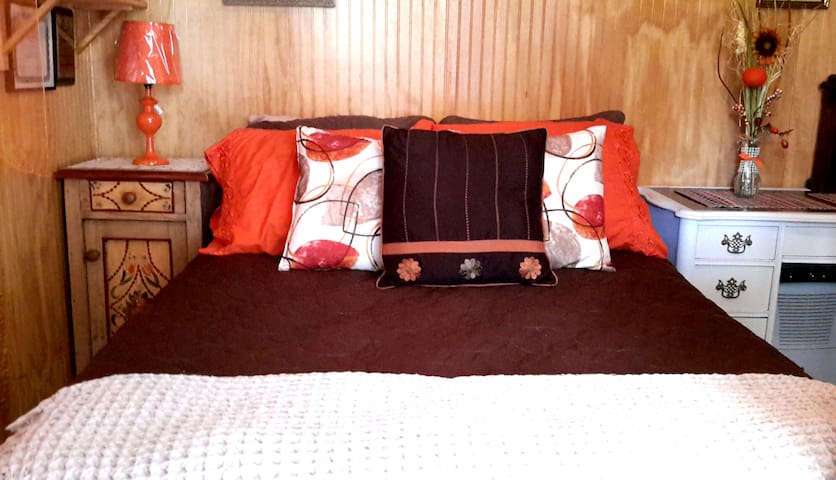 In short, if you're the type who appreciates privacy, tranquility and quality, then this place will tick all your boxes.. An entire self-contained cottage with room enough for 4, Nestled in lush, tropical gardens away from the bustle of the city. Parking, Wifi, Laundry - sheer quality, privacy and charm.
This beautiful and elegant private cottage sits at the back of a large plot, in a quiet residential street in North Miami. Bal Harbour beaches are a short drive away, and the cottage is located within walking distance of boutiques and restaurants - as well as supermarkets and eateries. There is private access via a gated garden and a private patio where you can sit and relax and while away your time enjoying the warmth and year round sunshine - a completely detached, self-contained property.. With all home comforts - no exceptions. We leave you alone to enjoy your space and tranquility - but are always on hand if you need some help.. North Miami is the less noisy, slightly more refined older sister to South Beach.. It's pleasant tree lined roads and fashionable boulevards are a contrast to the fast and somewhat superficial touristic front of its Southern counterpart.. Come to North Miami for it's cultural feel and it's art museums.. The university district and the boutique and pavement cafe culture is what sets North Miami apart with an air of quality as opposed to quantity.. With wider, less crowded beaches, open parks and chic in abundance, North Miami has the elegance and charm of a much more real place. Local buses and taxis are on the doorstep, and walking around these streets is very safe and friendly. The cottage is fully independent and private, with TV, luxury shower room and fully equipped kitchen. There is the addition of a second mini-bedroom at the cottage.. It is a small but beautifully formed separate bedroom with Sofabed - suitable for a child or adult.. Additional charges apply.
North Miami is the less noisy, slightly more refined older sister of South Beach.. It's pleasant tree lined roads and fashionable boulevards are a contrast to the fast and somewhat superficial touristic front of its Southern counterpart.. Come to North Miami for it's cultural feel and it's art museums.. The university district and the boutique and pavement cafe culture is what sets North Miami apart.. With wider, less crowded beaches, open parks and chic in abundance, North Miami has the elegance and charm of a much more real place.
The host canceled this reservation 14 days before arrival. This is an automated posting.
Ayron
2016-12-15T00:00:00Z
Pascal was a great host: friendly, very easy to communicate with, and he made sure my stay was comfortable for me. I appreciate his effort and I felt very at home in the space. I Would recommend his space highly!
Alex
2017-03-17T00:00:00Z
The cottage is located in a nice residential block in North Miami. It has a full sized bed, TV, small table with two chairs, a kitchen, bathroom with shower, and a small bedroom in the back with only a small bed inside. The cottage is cozy however there were a few things that could be improved (the mattress wasn't super comfortable, the water pressure of the shower was weak) and the most concerning was there isn't a real door to the entrance. It's a sliding glass door and the lock on it was very loose and the key was slightly bent. One of the biggest issues was the amenities listed at the time of booking was different from what was available. The host has since updated the amenities however WiFi was to be included but when we got to the cottage, there was a WiFi hotspot unit but we were told we would have to pay if we wanted WiFI. The host lives outside of the country so Millie, his property manager, is the main contact. She was very helpful especially when my packages for my wedding didn't get delivered because the host mistakingly didn't supply the full address. When we arrived the cottage was not fully prepared and cleaned. We had to clean the shower ourselves and the bedding and towels weren't ready. The fridge was not defrosted and cleaned either. These things we tried to overlook since Millie was so extremely kind and helpful. We currently have an issue where the host is accusing us of damaging a kitchen worktop. We didn't get any notification of this until 3 days AFTER we checked out. He supplied a youtube link from the previous guest documenting his check out conditions however there is a period of a whole day of when the video was taken and when we checked in. Pascal's emails grew increasingly rude and aggressive where he kept insisting that we pay for fixing this damage and without even supplying any documentation for the expenses. He kept insisting that we caused the damage using an electric portable steamer that we bought to steam our wedding attire however we did not and would not steam our wedding attire in the kitchen nor is there even an electrical outlet anywhere near where the damage occurred. He has no concrete proof that we caused this and he waited 3 days after we checked out to even contact us about this. Ironically the video he sent to use as "evidence" against us, the previous guest shot because he also had problems with the host and the cottage. The videos he took documents the lack of WiFi and the other damages we described above as well as discredits Pascal's review on him where he claimed the guest left the cottage unclean. If it wasn't for this experience in dealing with the host, overall I could say that we enjoyed our stay despite the small damages and misrepresentation of amenities.
Erika Elise
2015-03-17T00:00:00Z
Overall, the unit was barely decent and the worst airbnb experience I've had. This is not something you'd want to stay at. The property managers are very friendly, helpful people; however, the host is mediocre at best. PROS: - The AC works well. - I wasn't shot. - Millie and Victor (Property Managers) were extremely kind people. - Mango trees were fruiting all over the neighborhood. CONS: - My fiance was hit in the face with an industrial stapler gun stacked on top of a shoe bin inside of the closet. - WiFi in the listing was misleading as I was told to pay for it. - Pascal did not cover medical bills after agreeing to do so. - Pascal became more and more aggressive with every email/phone call. - The AC was covered in dust. - Electrical hazards exist throughout the unit. - Water is tepid at best. Showering is unpleasant. - Water leaks in the bathroom. - MUCH smaller than pictured. - Back room smells of mold and mildew. - Refrigerator stopped working and it would have taken two days to repair, according to Pascal. I lost over $200 in groceries. - The neighborhood is not "eclectic", it's in OPA LOCKA which is a GHETTO. Just turn on the local news and you'll hear about at least one shooting around the block, per day. - Host and conditions were so unpleasant we had to leave.
Chris
2015-06-14T00:00:00Z
This cabin-like house was clean, secluded, and in a quiet working-class neighborhood. Location was convenient – close to the highway, and only a 7-8 min drive to Bay Harbor Islands (Surfside Beach). Two supermarkets (incl. Publix) and a 24-hr coin laundry are close by, with a restaurant called Jimmy's Diner just down the street (friendly service, great food, and free wifi). Kitchen has a mini-fridge and basics for cooking meals (eg. pots/pans/kettle/dishes/utensils, but no toaster). Major issue with the wifi internet not working (original listing indicated free wifi), where signal was either non-existent or extremely weak. Reported this to owner (Pascal) immediately, and unfortunately took quite some time (including intervention with Airbnb representative) before it got resolved. Also reported issue with laundry machine not working, which caused dark spots on clothes – issue was never resolved. The only saving grace was how pleasant and helpful the Property Manager (Millie) and her husband (Vic) were in handling the issues for me. Things to take note of (but are bearable): shower has weak water pressure, back room is extremely tiny (meant for a small child only), flimsy lock on main door which is a glass sliding door, bit of a hassle driving car in and out of driveway (you need to step out to open/close the gate). Overall though, a decent place to rent for a short period – and just beware of the internet and washing machine issues.
Vaughn
2015-03-09T00:00:00Z
I have somewhat mixed feelings about this stay. On the positive, the neighbourhood is calm and peaceful and the cabin is equally simple and calm. However, the negatives mounted up from the beginning of my stay. Despite a clear indication of when I would arrive, no-one was able to meet me. I arrived at the cabin to find no welcome note, no instructions for the house - it seemed as though the effort to be welcoming and host-like stopped as soon as my booking/money had been received. I was told to call the residents of the main house if I wanted an internet password, and that the 'Welcome folder' had been stolen. Theft was also given as an explanation for why there were no longer the kitchen appliances shown in the listing photos, no kettle or coffee maker. The 'real bed' listed was a mattress on top of a second mattress. The furniture was entirely cast iron garden furniture. There were no other chairs in the cabin. Bring cushions if you're planning on sitting and working. The water in the taps ran brown. I was told by Pascal that someone would come and fix the issues with water in the bathroom. This never happened. Over the course of my stay, Pascal also promised the kettle would be replaced, and that he would give me a partial refund for the inconvenience caused by the discrepancies between property and listing. Neither happened. The cabin is a simple and potentially homely place to stay in North Miami. However, at present there is a disconnect between what is proposed and what is there. A real bed, a kettle, a better lock on the door and some 'aftercare' when things go wrong would make paying this full price justifiable. Until then, please use your own judgement if considering a stay.
Adam
2014-03-15T00:00:00Z
Host has a great response time with any communication needed. Place is as described. Cottage is behind another house (so no scenic views), has outside patio fenced in. Walk through slider-door and immediately to left is little table, continue walking and room w/ bed and tv. off to corner is bathroom (probably nicest part of cottage). continue walking through cottage and you are in the kitchen (sink, microwave, electric stove, dormitory size fridge-freezer), continue walking and enter a closed off single room (only large enough to have a single bed). Neighborhood is little rundown, and place not exactly centrally located near much. Public transportation convenient though and driving to and from places was not bad. Two beds, each not very comfortable. Place is what ya pay for. Cheap and just place to shower and store your things while being out and about.
Terry
2015-01-05T00:00:00Z
Pascal was very accomodating and helpful leading up to my trip. His caretaker Millie was very helpful and accessible as well. The apartment was about 25 minutes from FLL, and an $18-30 uber ride to downtown / southbeach. Great location when considering how much hotels are in Miami. Overall it was a positive experience, with a few issues: -shower was lukewarm on hottest setting -mattress needs replacing - you can hear springs when shifting. -bathroom had moisture/smell issues when I arrived, fixed by leaving vent fan on. Overall a good value for the location and amenities offered, thanks for the hospitality Pascal!
christian
2015-03-31T00:00:00Z
Tipo de habitación
Casa/apto. entero
---
Tipo de propiedad
Cabaña
---
Capacidad
3
---
Dormitorios
North Miami, Florida, Estados Unidos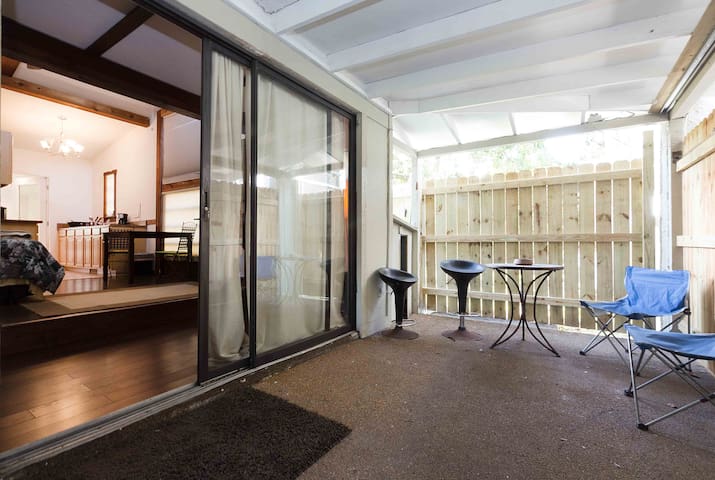 This cottage has a full kitchen, full bath. The kitchen has a stove, large refrigerator, microwave, electric kettle, Kreuing coffee station, toaster, and all dishes, cups and cutlery. Bathroom has a shower/tub combination. Complete privacy! Parking,
In a residential area, with tree-lined streets and manicured lawns - very safe! Within 5 minutes of the I-95 freeway, easy access north or south. Great base from which to travel throughout the South Florida area.
Our stay at the cottage was extraordinary. Our host was unneccesarily accommodating, efficient and welcoming. She was readily available to answer any questions or fix any issues. The area is very safe, quiet, and well-located. The cottage contained everything we needed and more. We will not hesitate to stay there again the next time we are in town
Hazel
2016-01-17T00:00:00Z
This was a wonderful find especially as we had to book last minute. The host was very flexible and made the place very welcoming. It's a great location for getting around Miami and easy parking too plus a nice quiet area. We got so much more than we expected with this Airbnb so I could not recommend enough!
Rob
2016-01-04T00:00:00Z
Tipo de habitación
Casa/apto. entero
---
Tipo de propiedad
Cabaña
---
Capacidad
2
---
Dormitorios
Miami Shores, Florida, Estados Unidos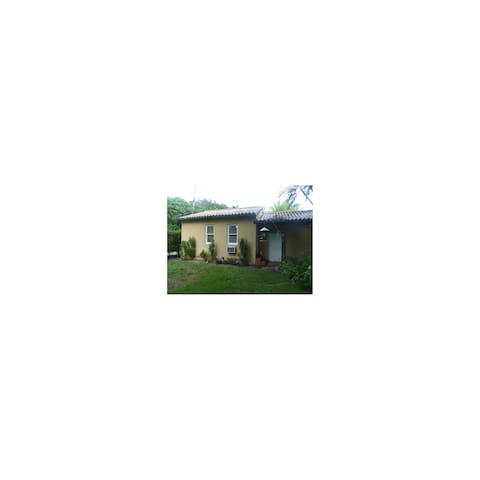 Miami Lakes - Airbnb
:
Una media de

4.36

estrellas de un total de

5

de

46

evaluaciones de huéspedes
1

–

3

de

3 Alquileres de Cabañas
Introduce las fechas para ver el precio total. Ten en cuenta que se aplicarán tarifas adicionales y es posible que se añadan impuestos.