2 apartamentos en alquiler
Located in Old Mandeville near a marina and a few blocks from lake Pontchartrain. Just west of Fontainebleau State Park and Northlake Nature Center. Quiet and safe neighborhood across the 24 mile causeway from New Orleans.
Cute condominium with small backyard and access to Tammany Trace bike Trail. On Saturdays from 7am-1pm there is a market in the old rail station with food and souvenirs as well as handmade crafts.
Oldest city on the north shore. Owned and developed by Bernard de Marigny in the 1830's.
Great place to sit back and relax. Or, if action is what you need then take a ride along the lake shore. Easy access to the bike trails. Amber's home is clean, quiet and welcoming. Enjoy her hospitality and her Kitties Xavier and Alexis. Laissez Le Bon Ton Roulet. (French for "Let The Good Times Roll") Sharyl
Sharyl
2016-12-26T00:00:00Z
Staying with Amber was fantastic. She's very hospitable. Very welcoming and prepared. Everything you would need is ready and tidy. The house was very clean and quiet and even Her cats are sweethearts. The neighborhood is very quiet, safe and beautiful. There is a lovely walking path all through the neighborhood that can lead to a beautiful lake. And everything you need is just a few minutes drive through town. Even close enough for a fun night out to New orleans, but far enough away to get out of the hustle and bustle. I highly recommend staying with Amber.
Jessica
2017-01-03T00:00:00Z
Couldn't have been better. Super clean, Amber offered great advice for things to check out in the area, and was overall a great host
Erik
2017-02-04T00:00:00Z
I had a great stay, great host, great location. Will book again!
Sharnae
2017-03-02T00:00:00Z
Amber was a wondersful host, she welcomed us, she made sure we had everything we needed. Her condo was very clean and quiet n relaxing. She is very friendly we would book again.
Isabel Santana
2017-03-19T00:00:00Z
How great can it get? The place was in a good private location, and neat as a pin. The fixtures and overall appeal was wonderful. The mattress is top notch, as well as the shower and kitchen. I couldn't have been happier.
Joel
2016-11-13T00:00:00Z
Amber was an absolutely amazing host. She is amazingly friendly and was extremely accommodating. Her place is pretty much brand new and so the room always clean. The room has a desk and a nice closet which wasn't in the photo. She also has two really cute cats who are very friendly. I would recommend not letting them sleep with you because they like to jump on faces. Overall the place is right next to the State Park, perfect for hiking and camping. I would highly recommend staying here if you're in the area.
Jonathan
2016-10-13T00:00:00Z
This location was two minutes from where I was attending class. Loved the community and the area. Amber was great, her place was great and I couldn't have had a better experience. I would definitely recommend and/or return again!!
Tina
2016-10-07T00:00:00Z
Tipo de habitación
Habitación privada
---
Tipo de propiedad
Apto. en complejo residencial
---
Capacidad
5
---
Dormitorios
Mandeville, Luisiana, Estados Unidos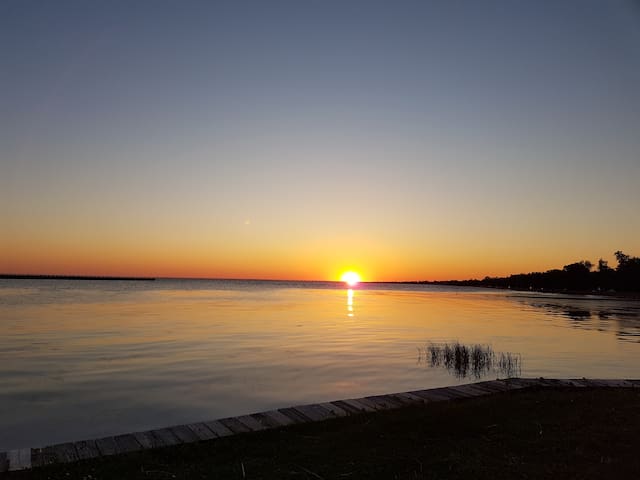 Sarah's place was perfect for us! We needed some private space to relax during a wedding weekend and this place was wonderful. Walking distance to a Piggly Wiggly which was extremely convenient. Thanks for having us!
Hannah
2016-10-24T00:00:00Z
Great location for easy walking distance to restaurants and activities in Madisonville. Also perfect if your activities are focused on the river. Having the grocery store about one minute away was very convenient.
Glen
2016-08-27T00:00:00Z
Thank you Sarah! Your home is beautiful and in such a great location! We will be back!
Randa
2016-09-04T00:00:00Z
We felt at home in Sarah's Madisonville cottage from the second we pulled up. What an inviting escape she has created! The "welcome wine" and the fact that she offered up an extra bedroom certainly didn't hurt. Plenty of space for our (larger than typical) group to stretch out and relax before and after a day on the water. Sarah's cat, Biscuit, provided hours of entertainment over coffee and/or wine on the front porch. Her house is walkable to riverfront restaurants and bars. Not fifteen minutes into our stay, the group concurred that this was the first of many visits to Madisonville and to Sarah's place.
Jessica
2016-05-23T00:00:00Z
Sara was very accommodating. The house was just as described a stunning modern antique. It had the charm of wood floors and high ceilings. Yet at the same time the decor was modern, new and artistic around every corner. Sara left us information on the house and the surrounding area, such as the grocery store and local restaurants that were near by, which most were in walking distance that made this place that much nicer. We wish we had more time to stay and enjoy it more. We will certainly call on Sara and her stunning place in Madisonville again when we are in the area. Thank you Sara!
Parker
2016-04-25T00:00:00Z
The house was great and Sarah was great! Would love to stay here again on future trips! Thanks so much!
Joe
2016-03-23T00:00:00Z
The house was everything I wished for. Spacious, convenient, clean and ideal location. Hope to stay year next year for the Madisonville Wooden Boat Show. Thanks Sarah
Christopher
2016-10-10T00:00:00Z
We absolutely loved it! Although we didn't get to meet Sarah, she was a wonderful host. Her home is a work of art. It's beautiful, charming, clean, with supercomfy beds. With a deli, a pharmacy and a supermarket at walking distance, and restaurants just around the corner, the location is just perfect! Madisonville is a beautiful town, and the views of the Tchefuncte River and the Bayou are amazing. I will definitely be coming back to New Orleans. I just hope Sarah's house is available...
Edith A.
2016-05-18T00:00:00Z
Tipo de habitación
Casa/apto. entero
---
Tipo de propiedad
Apto. en complejo residencial
---
Capacidad
5
---
Dormitorios
Madisonville, Luisiana, Estados Unidos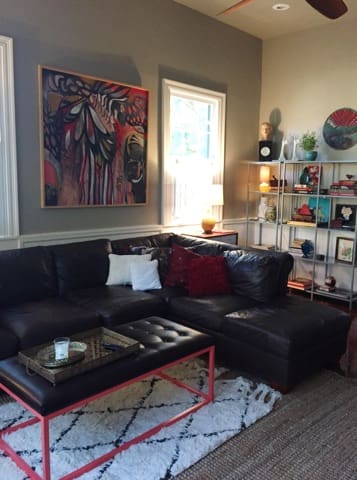 1

–

2

de

2 apartamentos en alquiler
Introduce las fechas para ver el precio total. Ten en cuenta que se aplicarán tarifas adicionales y es posible que se añadan impuestos.