Amplias habitaciones de planta abierta situada arriba, en una vivienda de estilo granero estadounidense para un máximo de 4 personas, (mínima de 12 años de edad). Ubicado en un pintoresco silla de montar con vistas panorámicas de las granjas lecheras, cerca de la sede del evento Lardner Park, dos bodegas de la zona ya 3 km de Warragul y Drouin
El granero es un amplio apartamento de 12 cuadrados, sala de estar con cocina, salón, comedor, escritorio, televisión y ciclo de calentamiento / enfriamiento inverso. La zona de dormitorio tiene un ventilador de techo, contiene una cama doble y dos individuales, todas con mantas eléctricas y un amplio cuarto de baño.
Nos encanta nuestras hermosas vistas, puestas de sol y la oportunidad de ver las granjas rurales en el trabajo de nuestro granero. Si desea salir y sobre un montón de atracciones locales se encuentra en el sitio "Visita Baw Baw", así como las bodegas locales y eventos regulares en Lardner Park.
Beautiful part of Victoria! Very spacious ..close to great cafes, restaurants & bars. Very hospitable hosts. Lovely continental breakfast was a bonus! Great shower & not lacking anything! Wished we had more time to look around the property.
Jenny
2017-03-23T00:00:00Z
Good people, very friendly accommodating. They let me use their bbq to cook and made sure I had a everything I needed. The space is very big and does take a while to get warm being winter, But once warm is ok. The bed is very comfortable.
Dan
2016-06-29T00:00:00Z
Stunning views so close to Melbourne this is the perfect get out of town break away destination with the green rolling hills and brilliant accommodation plus one of the best place to watch the sunset i wish we had stayed 2 nights
Cullen
2016-09-03T00:00:00Z
Such an amazing stay we had at the red barn, new modern furnishings and extremely spacious, looks great! And very comfortable bedding and furniture, is a place to stay like no other because of the amazing scenery and animals, away from city life, in the country but only 5 minute drive into town! Really recommend it
Heather
2016-06-14T00:00:00Z
We stayed in the red barn loft last Saturday night. It is set on a lovely farm that is very tidy and well maintained in itself. The loft is clean, spacious and very secure (including undercover secure parking). Robyn and Martin were great hosts who made us feel very welcome. We would definitely stay there again and look forward to it.
Shelley
2016-05-30T00:00:00Z
Such a beautiful area. Quiet and rural which appealed to us as a home away from home
Barb
2016-11-04T00:00:00Z
Robyn was hospitable and welcomed us with a tour of her property which was a very comfortable place to be in, far away enough from the city to be quiet yet not too far off to be a hassle. Easy to find as well. Loft is in an impeccable condition. Thanks Robyn & Martin!
Jameson
2016-06-13T00:00:00Z
Extremely good, clean, comfortable and quiet. Great hosts!
Tim
2016-10-06T00:00:00Z
Tipo de habitación
Casa/apto. entero
---
Tipo de propiedad
Loft
---
Capacidad
4
---
Dormitorios
Drouin East, Victoria, Australia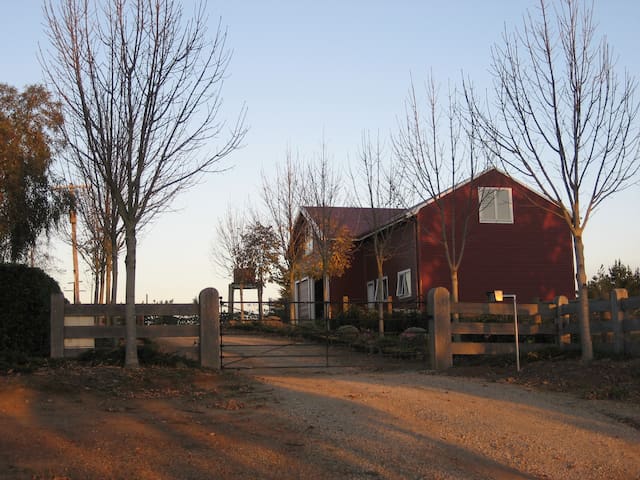 With rustic charm this comfortable & spacious 2 story loft has everything you need to make for an enjoyable break away including spa & spa deck to unwind, have a drink & watch the sun go down over the city lights. Privacy & space in a beautiful setting. Please be aware there are some tight stirs to be aware of. Take a peak at Genevieve's blog (URL HIDDEN)
A truly beautiful space. Beautiful gardens, amazing views across beautiful Melbourne city, Western port Phillip bay & Cardinia dam. Sunsets, space & privacy. The 1000 steps are just a few minutes away access them at the top of the National Park to avoid the conjestion at the bottom - then relax in the spa or hit a restaurant or local bar for a drink to unwind.
So beautifully quiet & private.
Fiona was very welcoming and helpful. The loft was beautifully decorated, and easy to find.
Michelle
2016-07-11T00:00:00Z
We had a super lovely stay at the loft - the location and views are completely dreamy, plus Fiona has provided everything you could need for a perfect getaway. The highlight was probably the outdoor spa, which was hot enough to use on a winters night... (particularly amazing as it's up on a hill, with views out over the city lights!). Thanks again Fiona, we'll be back for sure :)
Claire
2016-07-27T00:00:00Z
lovely stay and helpful host.
David
2016-09-01T00:00:00Z
The ideal relaxing getaway in a quirky beautifully renovated shed with loft bedroom. Amazing scenery and views, the hot tub deck was just divine. Lovely host. Highly recommend
Sally
2016-09-20T00:00:00Z
Beautiful place and a great experience! The ladder between the living room and bedroom isn't kid-friendly, but we didn't have kids with us and it was perfect for us! And we loved the spa!
Marcus
2016-02-22T00:00:00Z
Fiona was a most generous hostess. The location was perfect. Unforgettable spa deck experience.
Dina
2016-05-16T00:00:00Z
We had a great night stay at Fiona's place. She was very accommodating to our last minute booking and would thoroughly recommend to others! :)
Cassandra
2016-04-11T00:00:00Z
Absolutely loved it. Great views and nice place.
Brad
2016-10-01T00:00:00Z
Tipo de habitación
Casa/apto. entero
---
Tipo de propiedad
Loft
---
Capacidad
3
---
Dormitorios
Ferny Creek, Victoria, Australia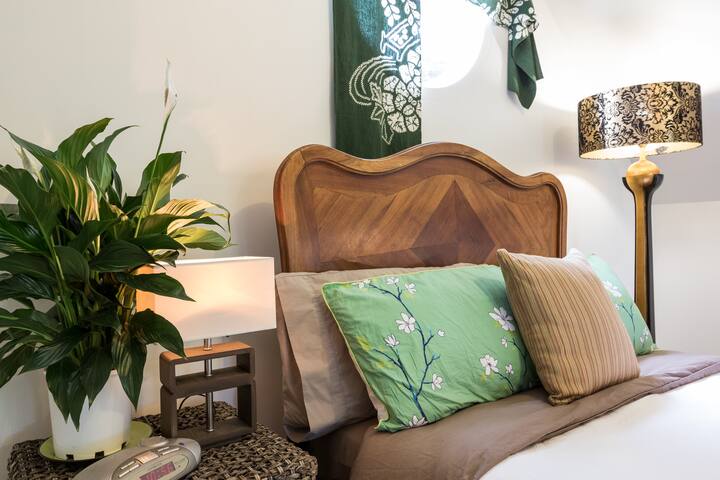 Comfortable shared charming and rugged loft room, situation above the dairy, Sleeps 6, courtyard and balcony with exceptional views. Please note: bathroom and wifi across the yard from the room
Guest are welcome to spend time in the garden, use of B/Q ,Sauna at an additional $20 per hour
We are close to shop and transport
Tipo de habitación
Casa/apto. entero
---
Tipo de propiedad
Loft
---
Capacidad
6
---
Dormitorios
Yarragon, Victoria, Australia
Our cosy secluded Kookaburra Cottage is perfectly situated near the Olinda and Mt Dandenong villages, as well as the National Rhododendron Gardens. Minutes drive to most of the beautiful wedding venues in the Ranges too. You have a wonderful treed and garden view even from the loft bed! Enjoy the generous American-style breakfast hamper supplies at a time to suit you, and late checkout of 11am.
Nestled amongst the magnificent rhododendrons and camellias, Kookaburra Cottage is the ideal setting for relaxation and indulgence. A stunning elm tree shades the private deck, whilst the floor to ceiling windows offers spectacular garden views and an abundance of light. Architecturally stunning, Kookaburra Cottage is set over two levels with the queen size brass and cast iron bed on the mezzanine level where it is cosy and warm. Relax in front of the gas log fire, curl up on the couch or stroll around the many paths of the established gardens. Immerse yourself in the romantic ambience by soaking in the spacious and deep double spa. There is a CD player, TV and DVD player for your enjoyment and a fully equipped kitchenette for your convenience. Breakfast provisions including some local produce are included in your stay so you can stumble out of bed when it suits you. An extra adult or child can be accommodated in a foldaway bed for an extra charge of $30. Awaiting your arrival, Kookaburra Cottage will be warmly lit with soft lights so you can leave your stress at the door.
Cambridge Cottages sit in 1.2acres of gardens, a discreet distance from our own house which was built in 1947. We are one of the closest bed and breakfast accommodations to the National Rhododendron Gardens which are spectacular especially in the spring when the cherry blossoms, rhododendrons and azaleas are at their best. We are about 10 minutes walk to either the Olinda or Mt Dandenong villages, and minutes away from many attractions, shops, cafes and gardens, as well as wedding venues, making us the ideal base for guests and honeymooners.
Tipo de habitación
Casa/apto. entero
---
Tipo de propiedad
Loft
---
Capacidad
3
---
Dormitorios
Olinda, Victoria, Australia