比田勝港から車で15分(無料送迎対応) 対馬ならではのヒノキの家でリラックス 히타카츠항에서 차로 15분 (무료송영가능) 대마도만의 히노키 펜션에서 힐링
ヒノキの香り 히노키 향기
숙소바로옆 대마도 소바체험이 가능합니다 (사전예약제, 요금 업체협의중)
예약은 한국인 호스트와 마쳤지만, 펜션 내 호스트 분은 일본인이십니다. 같은 가격에 묵었던 다른 숙박시설에 비해 방도 크고, 깨끗하며 조식까지 포함되어 있었습니다. 본 페이지에 나온 설명대로 히타카츠 터미널에서 차로 10분정도 떨어져있지만, 원하는 시간에 맞춰 송영해주셔서 편리했습니다. (숙소 근처에 마트와 식당도 있다고합니다.) 예약 도와주신 한국인 분도 응답이 실시간으로 이루어졌으며, 숙소 내에서 송영 및 숙박을 도와주신 일본인 호스트분들도 상당히 친절했습니다. ....다음엔 태풍 안올 때 가려구요.....
Stella
2016-08-30T00:00:00Z
The host canceled this reservation 4 days before arrival. This is an automated posting.
Suli
2016-05-02T00:00:00Z
The host canceled this reservation the day before arrival. This is an automated posting.
Minkyoung
2016-06-11T00:00:00Z
정말 좋습니다 사장님도 친절하시고 계속 챙겨주셔서 광장히 만족합니다
건형
2016-07-27T00:00:00Z
히노키향이 가득
Jinkyu
2016-09-07T00:00:00Z
방이새로지은거라그런지상당히깨끗하고넓고방안에화장실샤워실따로있는방으로써서편했습니다 숙소체크인할때시간맞춰서히타카츠항으로데리러오셨구요 또다음날저희가이즈하라로버스타고간다고하니숙소근처버스타는데도알려주시면서다음날아침주인할아버지가친절히데려다주셨어요 버스올때까지같이기다려주시고버스출발할때까지잘가는지보고계시더라구요할아버지가상당히친절하셔서너무감사했습니다 다음에도또이용하고싶네요
Seonhui
2016-08-07T00:00:00Z
1. 아주 친절하신 Staff들.덕분에 편하게 1박하고 왔습니다. 2. 위치도 사스나마을에.있고 주변에 편의시설이 부족한편입니다만 숙소에 잘갖추어져있어서 불편한점 없음 3. 시설도 잘갖추어져있어서 편하게 잤습니다.
jin-woog
2016-09-12T00:00:00Z
급하게 잡은 숙소라 사실 걱정이 많았는데 생각보다 시설이 깨끗하고 좋아서 놀랬어요. (사진에서 보시는 것보다는 훨씬 좋아요. 일반적으로 숙소들이 사진보다 별로이기 마련인데 이 곳은 실물이 훨씬 나아요!ㅋㅋ) 제가 가장 중요하게 생각하는것이 침구류와 회장실의 청결도인데 정말 깨끗하고 좋았습니다. 대마도가 숙소가 다 별로 라는 이야기를 들어서 기대감이 높지 않았는데 대만족 하고 갑니다. 친절한 할머니 할아버지께서 따뜻한 밥도 지어주셨습니다. 정말 맛있었어요!♡ (김치가 한국식 맛있는 김치였고, 일본식 단 김이 아니라 한국식 김을 주시더라구요. 일본 음식이 입에 맞지 않는 분들도 괜찮은 식사 하실 수 있을것 같습니다.) 숙소 곳곳에서 나는 나무 향기도 정말 좋았습니다. 만약 렌트를 하지 않았다면 교통이 조금 불편했은 수도 있을것 같은데 렌트를 하실 생각이라면 정말 좋은 숙소라고 생각합니다. 한 가지 단점이 있다면 건물 벽이 얇아서인지 방음이 잘되는 것 같지는 않았습니다. 만약 다시 대마도를 방문한다면 또 방문하고 싶은 마음이 드는 숙소였습니다.
Byung Soo
2016-09-12T00:00:00Z
Tipo de habitación
Habitación privada
---
Tipo de propiedad
Otros
---
Capacidad
4
---
Dormitorios
Tsushima, Prefectura de Nagasaki, Japón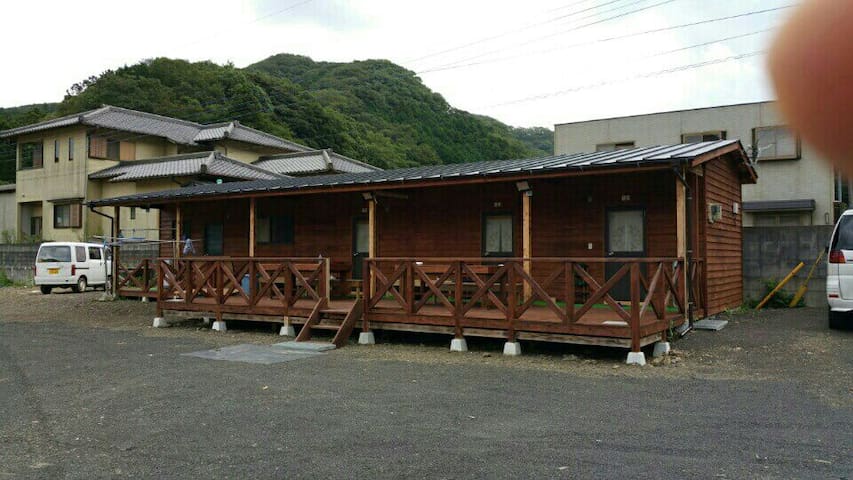 テスト
This house is japanese typical house. I'll promise good view and precious time with you.
Beautiful beach is nearby. 10 minutes to the beach.
Dear Seiji Thank you very much for a wonderful stay. You were very kind and you took such good care of me when I booked the room, during my stay and until the time I left. The room was very clean and spacious and you can easily walk to three beautiful beaches from the house. I highly recommend to anyone to stay here.
Keiko
2016-04-22T00:00:00Z
Seiji is one of the best airbnb host you can find on Iki Island, or even, maybe in Kyushu/Japan! A visit to this island, and a stay at Seiji's place is 200% recommended :) Seiji's has a cosy & warm house - the room he provided is spacious & comfy for a very enjoyable stay. He gives you your own space when you need it, but also company when you seek it. Seiji and his family has treated me just like one of them, like their daughter/sister. They cared for my safety, especially for a solo female traveller. I'm grateful for Seiji & Tomoko for their hospitality and friendship in just 2 full days, where they have gone so much beyond their host duties - fetching me from airport, sending me off to the ferry terminal, bringing me tour around Iki, letting me into their lives to watch them play futsal & table tennis, even visiting his parents, his workplace, and joining his family at their karaoke session! We have shared nice meals, and memories together, all of which are unforgettable and makes me deeply touched to have been able to receive such love from strangers. My experience in Iki island wasn't the best, due to the cloudy & rainy weather, but i probably had the best introduction to, and company on this secret island of Kyushu. Seiji's english is indeed, also as another reviewer has mentioned, way better than my limited japanese - which definitely helped me feel at ease & fully able to enjoy funny and understandable conversations with him and Tomoko. as people say, its not what you have done, but rather, its also about who you have met :) I'll remember Seiji as an active, responsible, generous, kind and cheerful guy. I'll remember Iki Island just the way they have showed me with so much love.
Rayna
2015-11-27T00:00:00Z
Wir werden unseren Aufenthalt in Iki nie vergessen. Vom ersten Moment an sorgt Seiji dafür, dass sich seine Gäste auf der Insel und in seinem Haus wohlfühlen. Er war ein super Gastgeber und gleichzeitig Tourguide, der uns die schönsten Orte von Iki gezeigt hat und bei der Gelegenheit auch noch seiner Familie vorgestellt hat. Die schönsten Strände von Iki kann man mit Seijis Fahrrädern in wenigen Minuten erreichen. Wir haben uns sehr sehr wohlgefühlt in Seijis Zuhause und können ihn als Gastgeber nur empfehlen. Arigatou gozaimasu Seiji!!!
Nina
2016-08-02T00:00:00Z
Seiji is "the man" on Iki Island. We never had such a good host before. He looked after us and our little boy like we were family members. He showed us around Iki, he taught us about Japan and he was intersted to learn about our home,too. Honestly,when we left Iki, we really missed Seiji. Such a funny and warm-hearted guy. DANKESCHÖN!! Come to Germany,Seiji. See you soon.
julia
2016-08-06T00:00:00Z
Seiji was an excellent host, and very accommodating to us during our stay on Iki Island, the location is central too three of the beaches on the island, and his housing provides a great getaway from the city lifestyle. Seiji made us feel at home and we are so grateful to have met him, and build a relationship during our stay.
Travis
2016-08-20T00:00:00Z
Seiji nous a très bien accueilli. Nous sommes restés chez lui une semaine et on ne peut pas l'oublier! Nous avons partager beaucoup de moment ensemble, il nous a fait découvrir Iki, les onsens, les belles plages paradisiaque ainsi que sa passion le ping-pong. Nous recommandons cet hôte fortement.
Ophélie
2015-09-11T00:00:00Z
This has been one of my best experiences with airbnb so far. Seiji really goes out of his way to make your trip to Iki as pleasant as possible. He picked me up from the harbour and back, gave advice weher to go, brought me to these places when it was far. On top of that I got provided with really delicious dinner. The room is very spacious in a very nice house that has everything you need.
Jan
2015-10-16T00:00:00Z
It was a wonderful experience. We feel so welcomed and warm and generous, just like staying in friend's house. Hosts took us from port and took us to many beautiful spots and eat with us, chatting with them was really interesting and happy~ iki island is really beautiful, plus this Airbnb we stayed makes it perfect! We recommend to rent the electronic bike from tourist center, because iki's roads are not flat at all, and the island is very very big! Btw, iki's beef was the best beef we've ever taste, must try! The hosts also recommended us many beaches to go near by, I really love iki island and seji's house! Maybe will go there again in summer!
口泥
2016-04-27T00:00:00Z
Tipo de habitación
Habitación privada
---
Tipo de propiedad
Casa
---
Capacidad
4
---
Dormitorios
壱岐市, 長崎県, Japón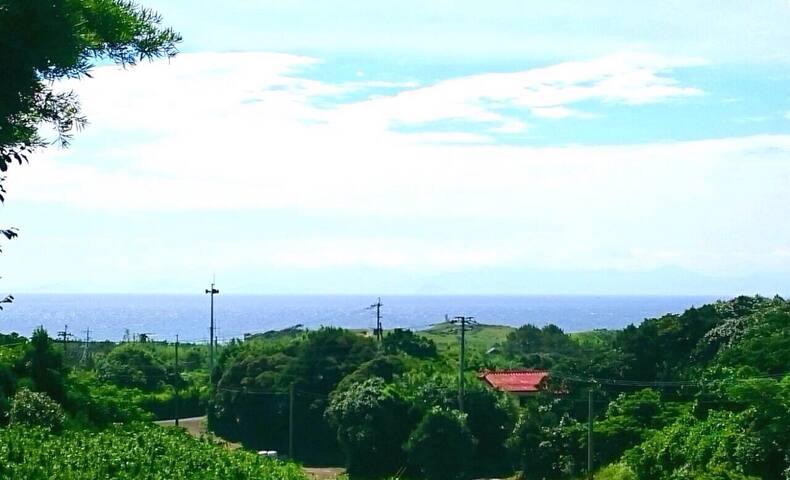 Prefectura de Nagasaki - Airbnb
:
Una media de

4.77

estrellas de un total de

5

de

76

evaluaciones de huéspedes
Introduce las fechas para ver el precio total. Ten en cuenta que se aplicarán tarifas adicionales y es posible que se añadan impuestos.